Just like my favorite potato salad recipe, this coleslaw recipe has been with me for many years, always evolving to reach that higher state of being.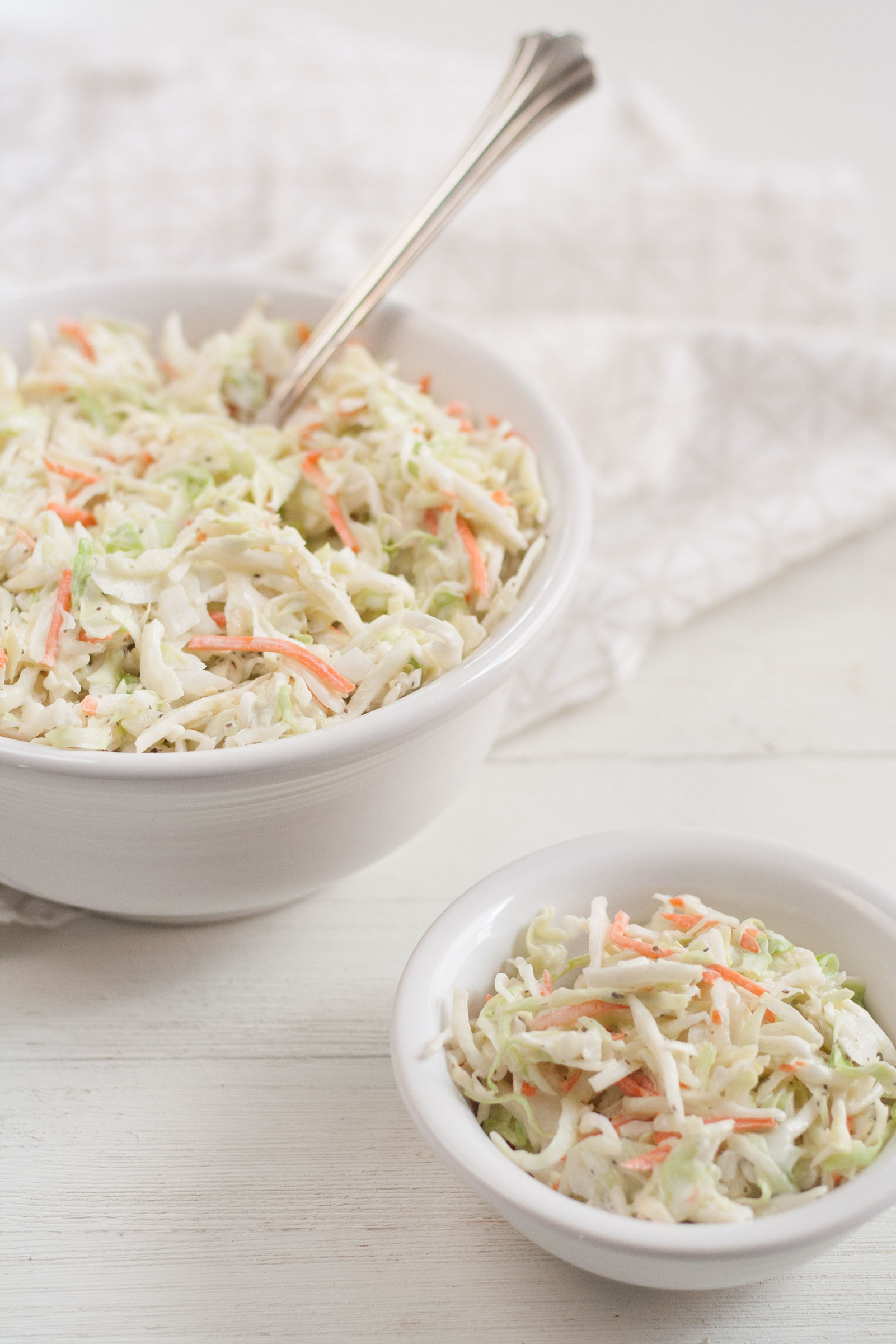 Over the years, I've discovered that (shockingly) some people don't like slaw. Not only do they not like it, they loathe it. The reasoning behind this is a complete and utter mystery, as I find coleslaw to be one of the least offensive foods I've come across.
It seems like it should be universally pleasing given the light and creamy dressing and mild flavored, cancer-fighting cabbage. My best guess is that, like guacamole, every store-bought version is an abomination, but when you get a fresh, homemade batch it's revolutionary.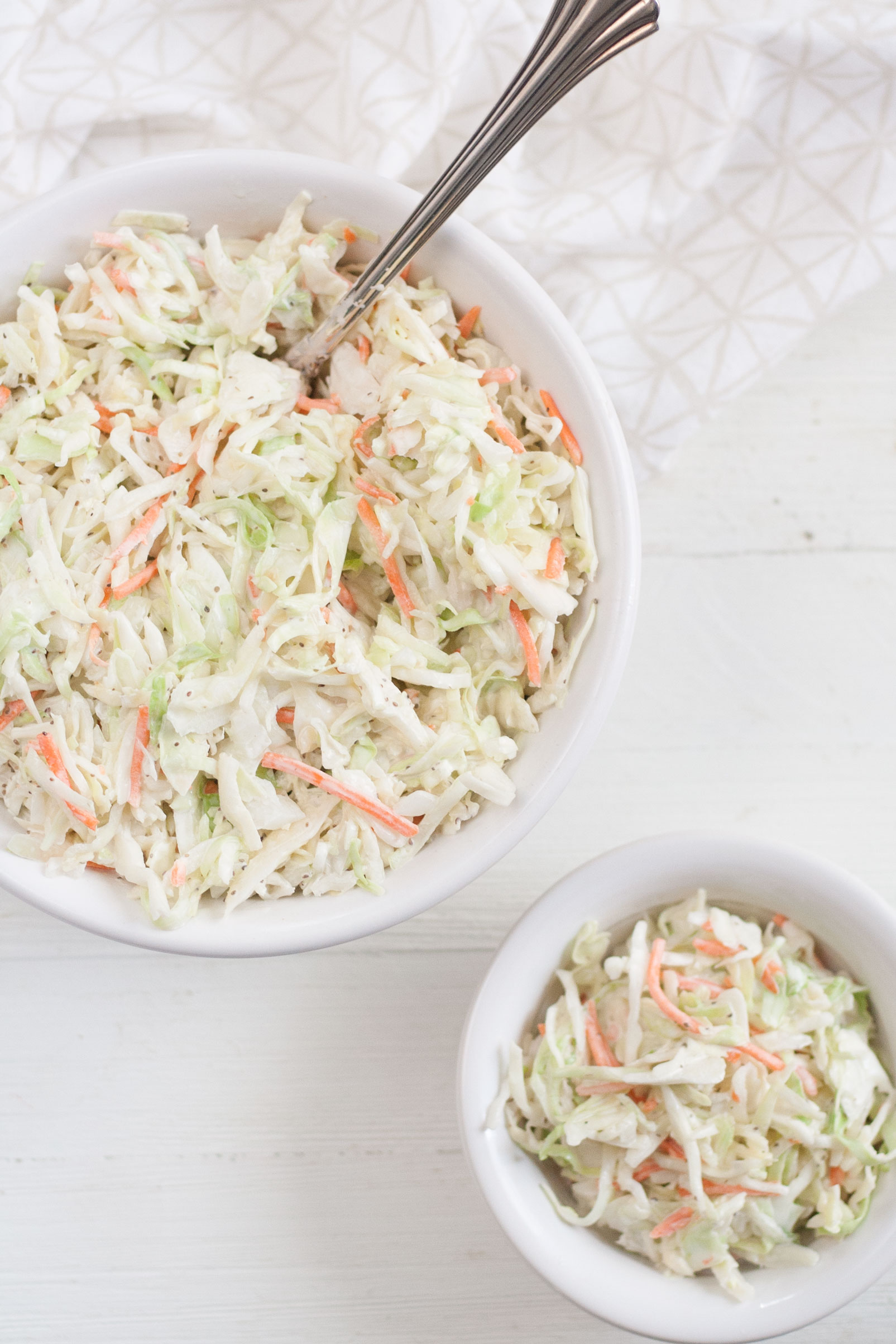 This classic, creamy slaw is perfectly balanced and not too sweet like the afore mentioned store-bought variety. Serve it with barbecued pork (because that's basically a requirement), hamburgers, hotdogs, or any other summery cookout food.