Some people like cake. Some like pie. For others, it's candy they crave. Me? I'm a cookie person through-and-through.  Along with fried chicken and macaroni and cheese, my last meal (incase I'm ever in a last-meal-type-situation) would include homemade chocolate chip cookies and a carton of milk. Not those dry, sandy cookies either.  Chewy or bust I say!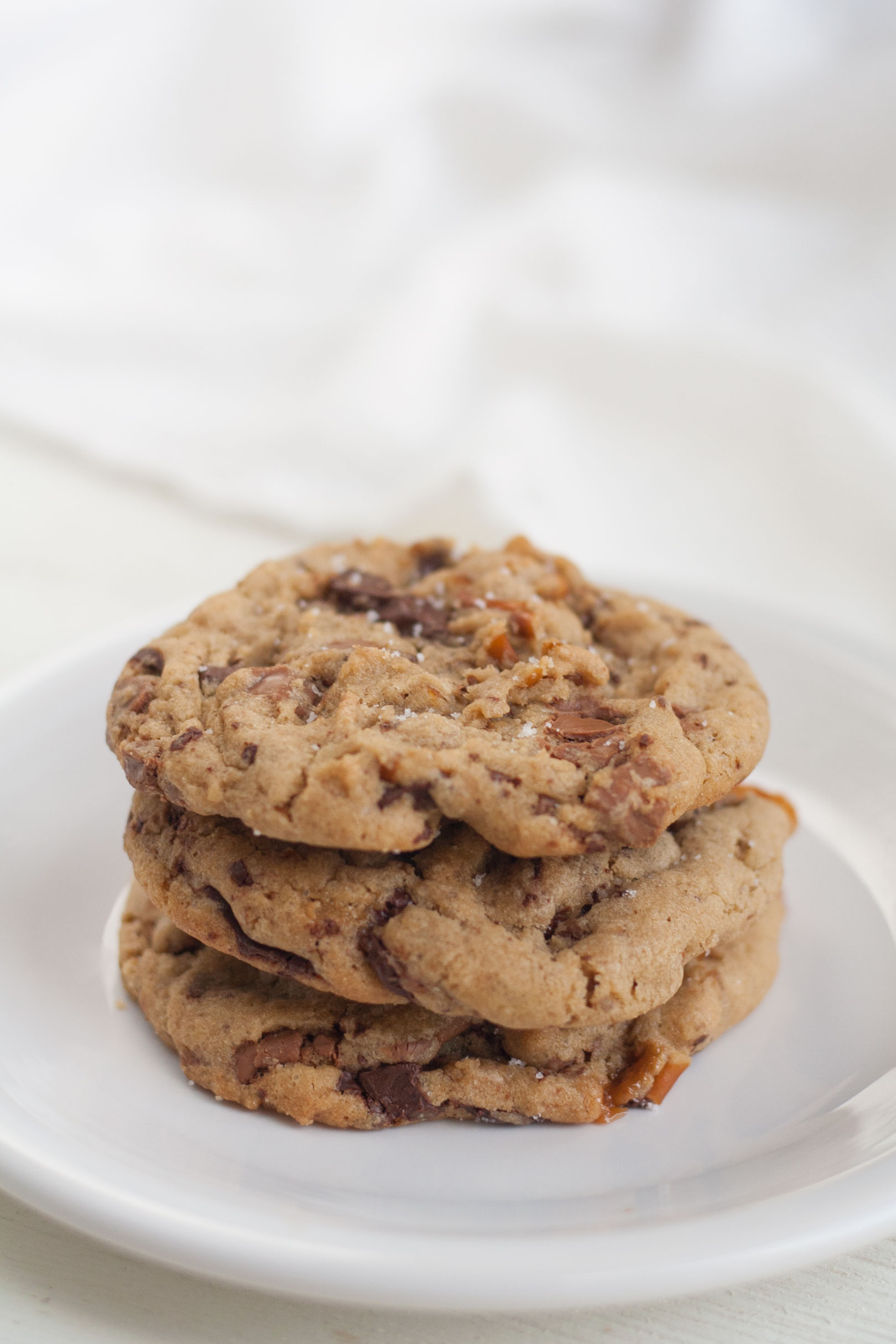 So when I first laid hand on a Panera Kitchen Sink Cookie, I fell immediately and madly in love with those larger-than-life, ooey, gooey, chewy rounds of chocolate and caramel studded bliss. I knew right then and there that I would have to come up with a copycat recipe since my nearest Panera is over 40 minutes away. Far too long to drive for a single cookie….right??
Right. So, after several delicious trial batches, my mom and I landed on a formulation that we humbly think surpasses the flavor and mimics the texture of Panera's Kitchen Sink Cookies. Of course, we made ours a more gracious (smaller) cookie because the original is obscenely large and it's way too tempting to eat the whole damn thing and then ask for another.