This ghost costume is a delightfully creepy get-up for kids and toddlers and it couldn't be easier to make. It's also affordable using just a few easily found items.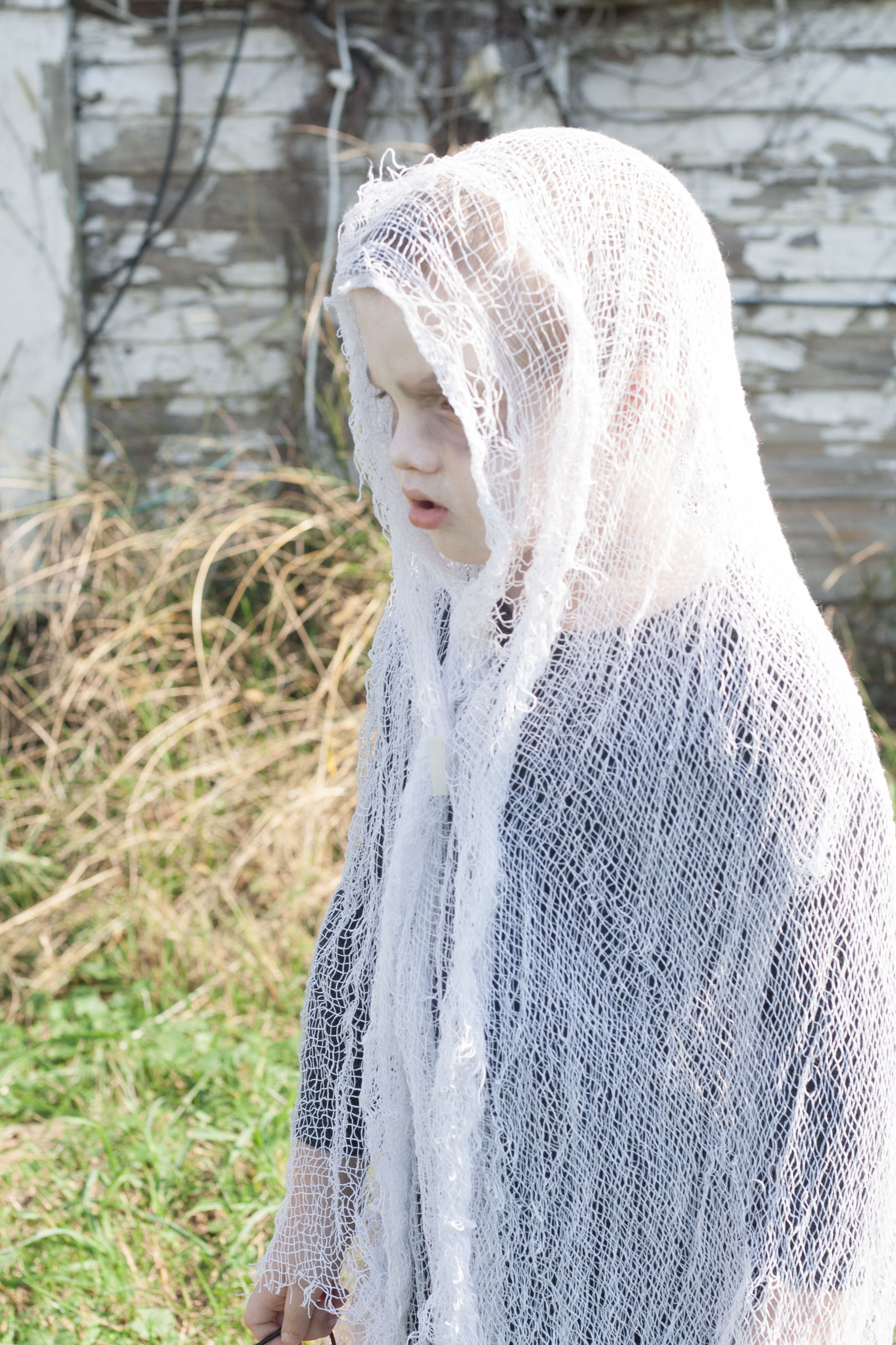 Now a days it seems like all the kids dress up as superheroes, princesses, or comic book villains for Halloween, but I'm a purist, favoring the classic cast of characters: witches, pumpkins, ghosts, zombies, and vampires. And if not old school, at least something scary! Last year my son was Georgie from It and boy was it well received during trick-or-treating! Even little kids passing by would spot him in his yellow rain jacket and red balloon and yell "I know who he is!!"
So this year I thought I would dress my 3 year old up as a spooky ghost since one of his favorite games is running around the house with a blanket over his head yelling "boOOoooOOoo." For this costume, I wanted it to be easy, affordable, no-sew and equally wearable in warm and cold weather (that deciduous forest climate's a beast!).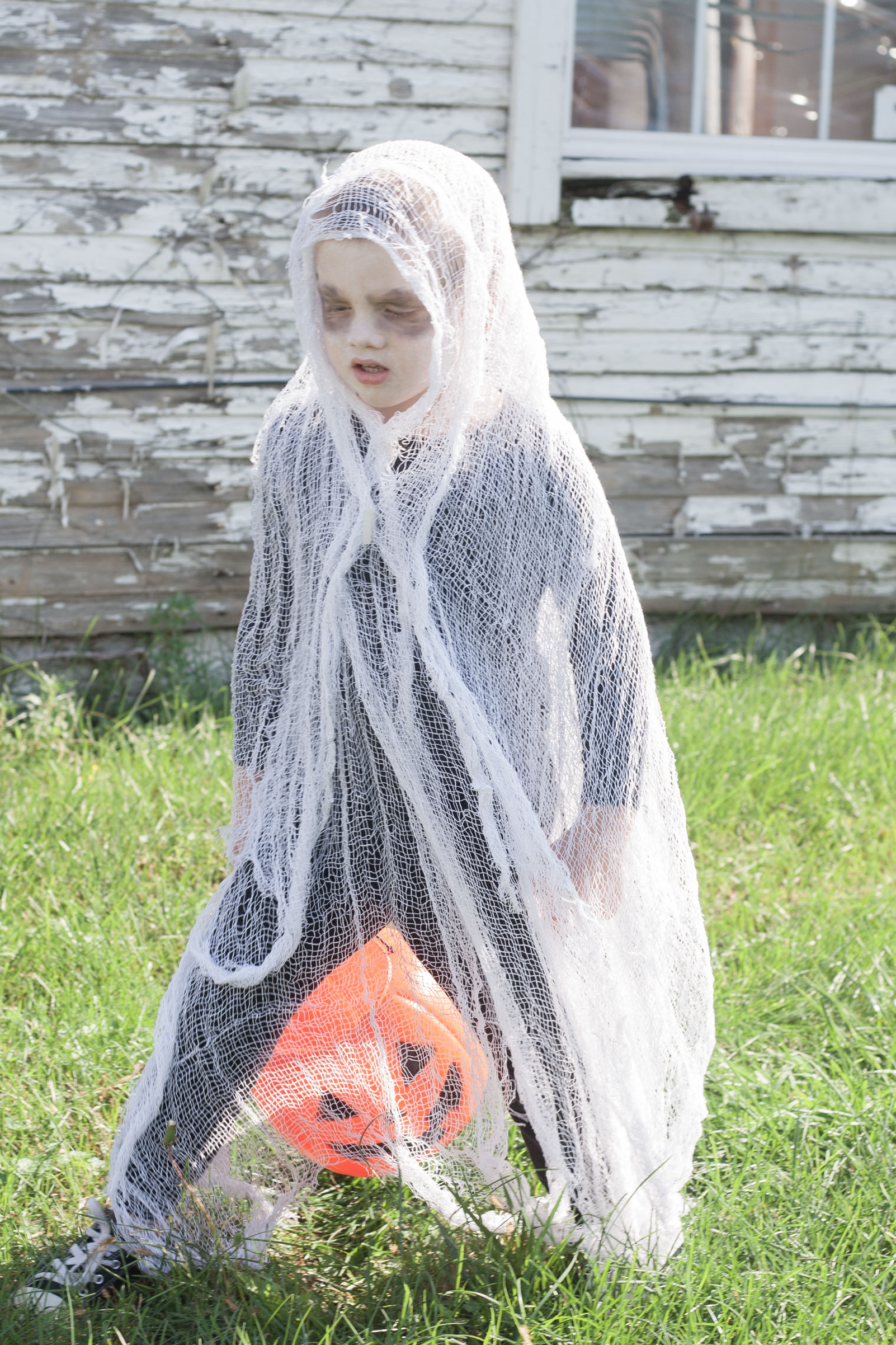 To make this costume for your little one, follow my directions below. You can even click on the links to add the needed items right to your Amazon shopping cart, although many items you might already own.
SUPPLIES
*You might already own this item! No need to repurchase if so.
DIRECTIONS
Dress kid in black clothes and shoes.
Apply white face paint to face using makeup applicator sponge, leaving two big circles around eyes. Using another sponge, apply black eyeshadow in circles around eyes.
Take gauze package and unfold all the way. Drape the completely unfolded single layer of gauze over the child's head with one end just barely grazing the floor and the other end touching the floor with an excess of fabric.
Cut off the excess fabric to save for a second, shorter layer of gauze.
Gather gauze underneath chin, pinch together, and apply a small piece of the double-sided fashion tape to secure. This will make a hood.
Next, take the gauze from the right shoulder, cross it over the belly and bring it to the left side of the kid. Pinch and secure with another piece of fashion tape placed slightly in front of the armpit. Do the same to the other side, this time bringing the gauze from the left shoulder to the right side.
Now, with scissors, cut a small slit starting about two inches below the child's shoulder and trailing a few inches down, just enough to let his arm out through the hole. Do the same on the other side.
Bring back that excess gauze from step 4. Just like with first layer, drape over head and pinch the fabric under chin and adhere with tape. Allow the ends to flow freely.
Trim off the excess fabric at the bottom of the first layer, so it hits just above the ground in the back and cut it slightly above the toes in the front so your child won't trip. Then, cut a few upward slits to make the ends look more raggedy.
Done! Add the gloves, grab a bag, and hit the streets for some good old fashioned trick-or-treating.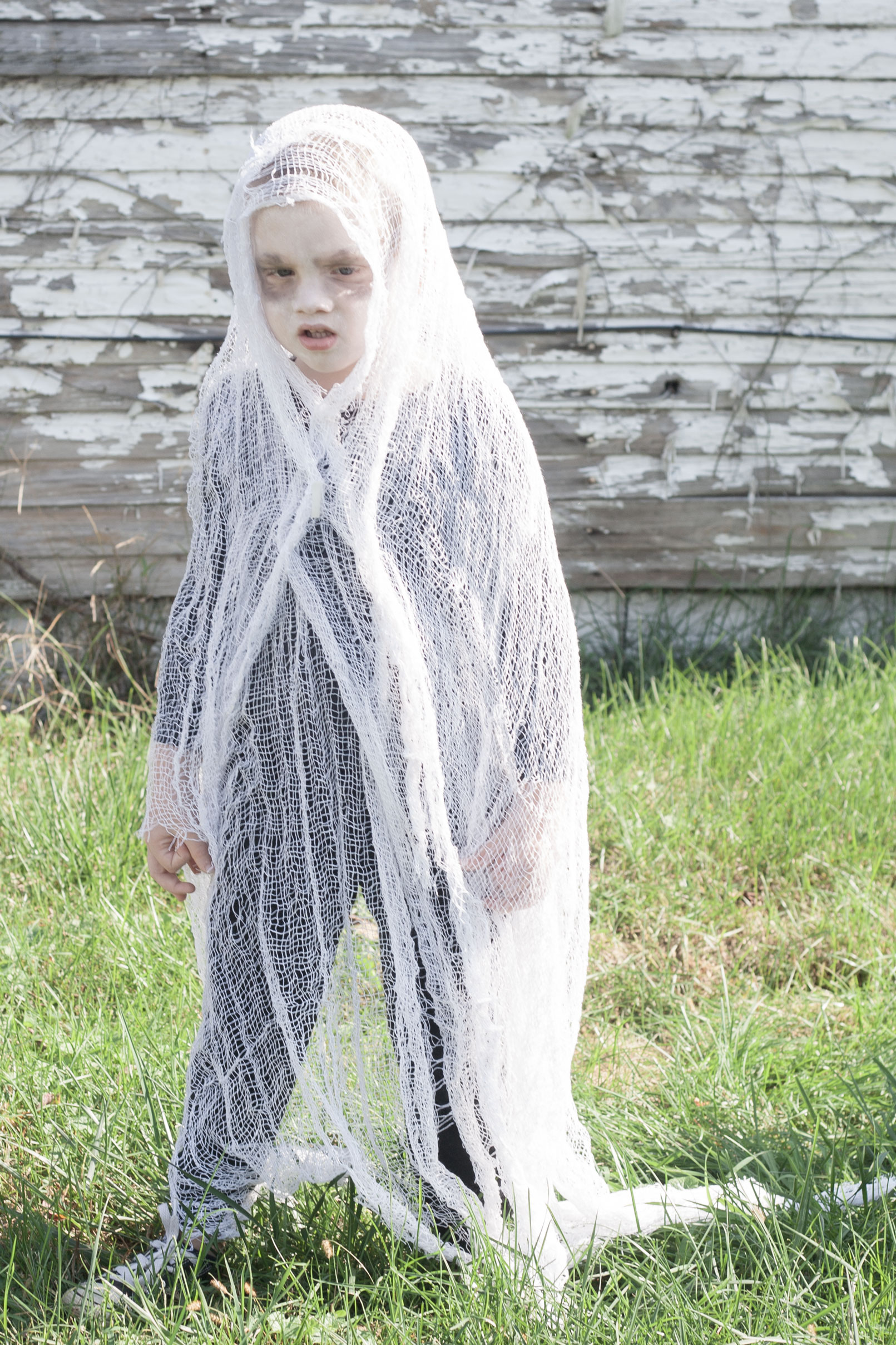 What I like about this costume, like last year's Georgie costume, is that we can continue wearing the clothing components long after Halloween and you might even already have the black shoes, black shirt and black pants for this ghost costume, which would really cut down the cost. Heck, you could even reuse the gauze as a Halloween decoration, draped over the mantel or a table next year.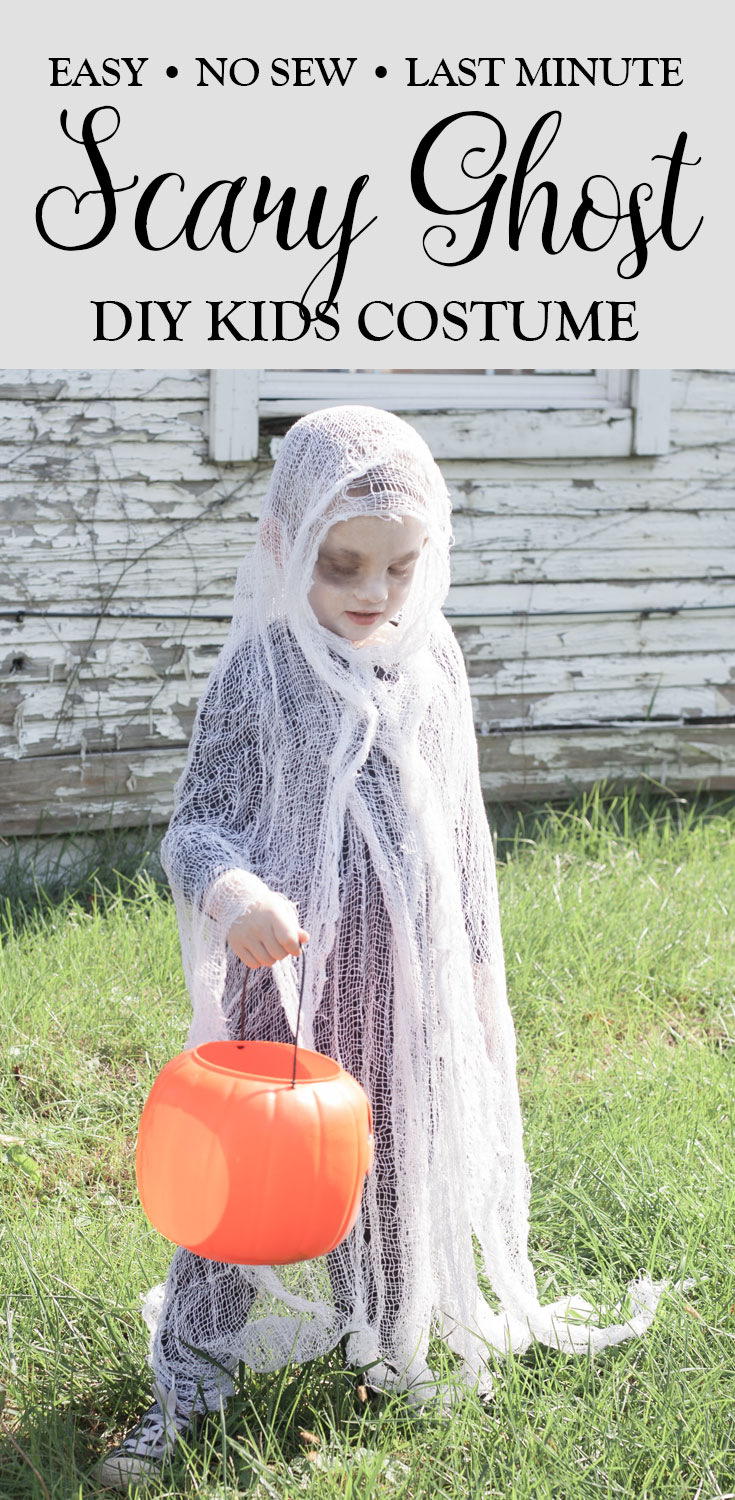 This post contains affiliate links to items I love.  If you are interested in an item and use my link to make a purchase, I will receive a small commission at no cost to you. Thank you for your support!