Topping the list of favorite things I had to give up while pregnant is breathing full breaths of air. No…wait, it's wine. But after wine (a very close second, in fact) is salicylic acid.  Because so much of what we put on our skin is absorbed into our blood stream, doctors recommend discontinuing the use of all products with retinol and salicylic acid during pregnancy and while breastfeeding. And you know what? Those just happen to be the best ingredients to get clear, youthful skin!
Even with all natural skin care items you've got to watch out for names like willow bark (salicylic acid) and vitamin a (retinol).  So, after some trial and error, I've found a regimine that has not only been working, but has improved my complexion more than anything I've tried in years (pregnant or not). Read on for my top picks and even a few items I don't recommend.
For more information on ingredients to avoid while pregnant, check out 12 Cosmetic Ingredients to Avoid During Pregnancy.
CLEANSER
Indie Lee Brightening Cleanser :: I cannot say enough good things about this cleanser.  You only need the smallest little drop to effectively cleanse your face. The formula is like a gel (that smells faintly like strawberries!) and it easily glides over your face, picking up makeup and dirt along the way. Afterwards my skin feels perfectly clean and not at all tight. I use this in the mornings and at night with my Clarisonic Mia 2.
Neutrogena Naturals Fresh Cleansing and Makeup Remover :: Since I am a long-time double cleanser, (I wash my face twice in a row at night to remove makeup) I like this inexpensive cleanser to remove the bulk of my makeup. This is one of the best makeup removing cleansers out there (maybe even better than Purity Made Simple). However, it does sting my eyes, so I have to use a separate eye makeup remover for that.
Sunday Riley Ceramic Slip Cleanser :: On days when I want a deeper clean, I use this luxury clay-based cleanser and leave it on for a few minutes.  As a result, my skin feels lighter and less oily.
EYE MAKEUP REMOVER
Derma E Makeup Remover :: I use this makeup remover to remove eye makeup and it works like a charm.  The gel-like formula is very cooling and soothing.
TONER
Indie Lee CoQ-10 Toner :: I use this toner in conjunction with the Indie Lee Brightening Cleanser and Squalane Facial Oil and I swear my skin has never looked better (in my adult life, obviously). My skin is balanced and clear now.
Thayer's Rose Petal Witch Hazel :: I've always trusted witch hazel on my skin. This simple toner is infused with rose and aloe and comes at a very reasonable price.
MOISTURIZER
Burt's Bees Daily Moisturizing Cream Sensitive :: A perfectly lightweight moisturizer that doesn't smell obnoxious or cause breakouts and it keeps my skin hydrated without any shine.
Pacifica Beauty Dreamy Youth Day & Night Face Cream :: Very similar to the Burt's Bees above, this is a great basic moisturizer at an affordable price.
Juice Beauty Stem Cellular Anti-Wrinkle Moisturizer :: This is a heavier moisturizer that I mainly use at night when my skin is feeling dry.  If your skin is on the drier side, this is a good option for you. For a trial run, check out the Stem Cellular Anti-Wrinkle Solutions Kit from Juice Beauty, which has a serum and eye cream too.
OIL
Indie Lee Squalane Facial Oil :: Game changer! I love this single-ingredient squalane oil (derived from olives).  I pat a few drops onto my face at night and within a few days I had a more balanced complexion with less oil. Great for all skin types and pretty affordable as far as fancy natural facial oils go.
SERUM
Juice Beauty Stem Cellular Anti-Wrinkle Booster Serum :: I use this anti-aging serum at night when I want something a little heavier than just the Indie Lee Squalane Oil.
EYE CREAM
Juice Beauty Stem Cellular Anti-Wrinkle Eye Treatment :: This eye moisturizer is like a serum-gel fusion.  I'm certain this product has lessened those annoying little bumps I get under my eyes.
SUNSCREEN
Juice Beauty SPF 30 Oil-Free Moisturizer :: A good basic moisturizer with SPF.  Admittedly, I only use this on days when I know I will be outside quite a bit.
PEEL
Juice Beauty Green Apple Pregnancy Peel :: I've loved every version of Juice Beauty's Green Apple Peel, and the pregnancy formula is no exception.  Use 2-3 times a week for brighter skin.
MASK
Ole Henriksen Hygge HydraClay Detox Mask :: You can feel this creamy mask going to work in minutes for a more refreshed complexion.
BODY WASH
Shea Moisture Daily Hydration Body Wash :: This natural body wash smells pleasantly tropical but not in a knock-you-over-the-head, beat-you-with-a-stick kinda way. Plus is lathers well and leaves my skin feeling moisturized, not stripped.
BODY LOTION
Shea Moisture Daily Hydration Body Lotion :: A good quality natural body lotion, featuring virgin coconut oil, at an affordable price point.
DEODERANT
Agent Nateur Holi(stick) No. 3 Deodorant :: I kind of wish I hadn't of tried this out.  After all of the rave reviews out there, I broke down and bought this expensive all natural deodorant with a 20% off coupon. As it turns out, it really is the best natural deodorant I have ever tried. It's hard to get over that price tag though.
Schmidt's Natural Deodorant Sensitive Formula :: Another amazingly effective natural deodorant (at a more reasonable price point) is Schmidt's, although it doesn't glide on very easy and it does leave white marks on your clothes.  I alternate this with the Agent Nateur depending on what I am wearing and doing that day.
PERFUME
Pacifica Tahitian Gardenia Perfume :: The only fragrance that didn't make me gag during the first few months of pregnancy, and I'm still wearing it daily.
Kai Eau de Parfum :: Another pleasant gardenia based perfume that I really love.  I've been using the Kai Body Glow for a little extra hydration and when I put it on I'm transported (if only for a moment) to a vacation state of mind.
BALM
Nucifera The Balm :: This coconut oil based balm is incredibly nourishing and soaks right into your skin. Use it on your face, body, hair, lips, or even to remove makeup. I credit this balm with keeping my hands from cracking this winter, even though I wash them incessantly.
TOOL
Clarisonic Mia 2 Sonic Cleansing Brush:: I've use this cult favorite pretty much every night for the past seven months and it works wonders to keep my skin exfoliated and balanced. I use the Acne Cleansing Brush Head, since I am prone to breakouts.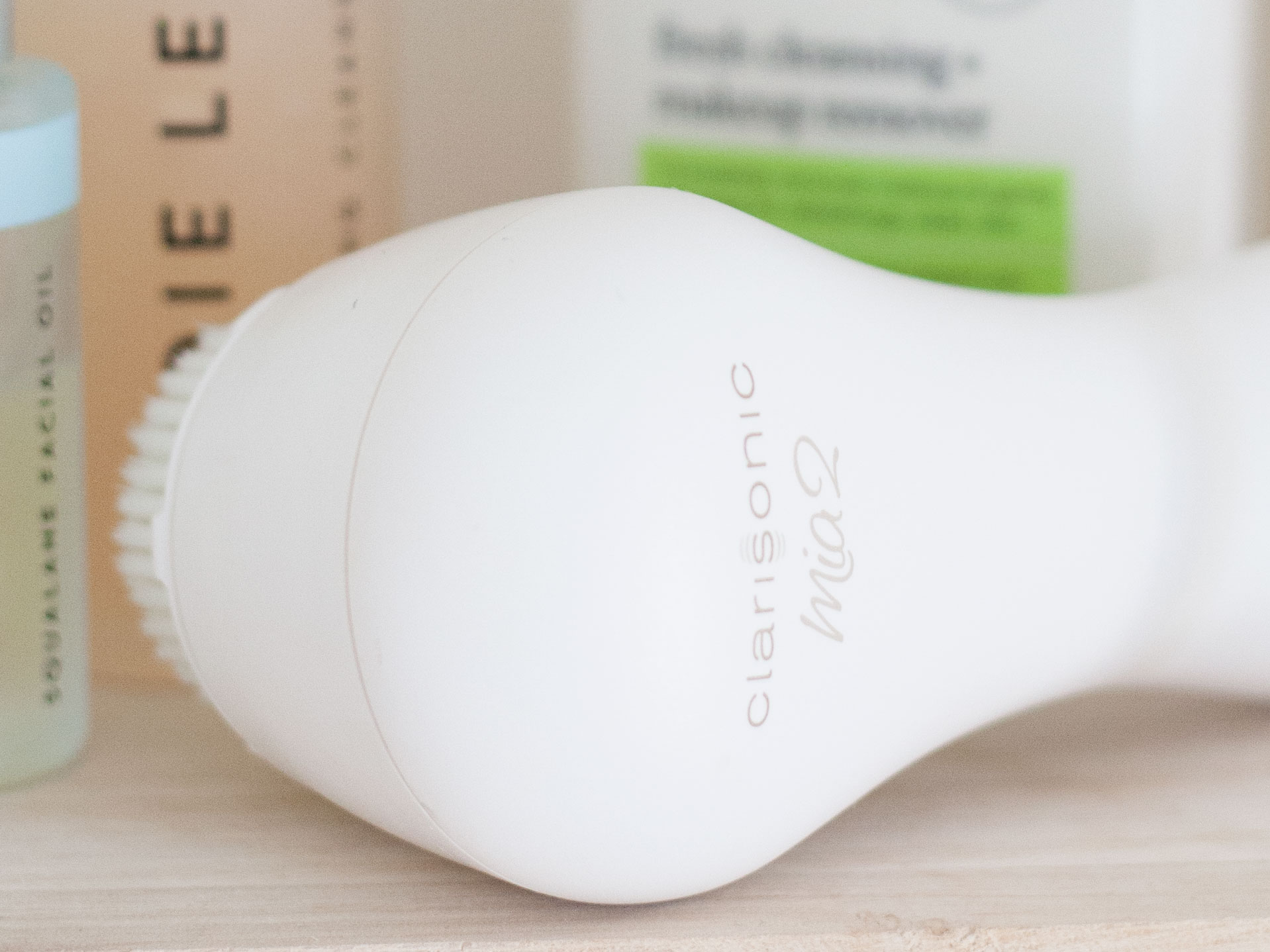 TRIED BUT DIDN'T LIKE:
Belli Anti-Blemish Facial Wash, Belli Healthy Glow Facial Hydrator, Belli Acne Control Spot Treatment :: I really wanted to like this pregnancy-specific brand of skin care, but after using all three full-sized products listed here, I found no improvement in the clarity or brightness of my skin.
Burt's Bees Sensitive Face Wash :: This thick cream cleanser did not remove the majority of my makeup at the end of the day, so it just wasn't worth it for me.
Bio Oil :: I don't know how this is lumped into so many natural body care lists, but it's not remotely nature-derived. Wouldn't mind it if the smell wasn't so overpoweringly fake and powdery.
Shea Moisture Daily Moisture Shampoo + Conditioner :: Sadly, this shampoo didn't clean my thick hair well, and the conditioner left much to be desired for my dry ends.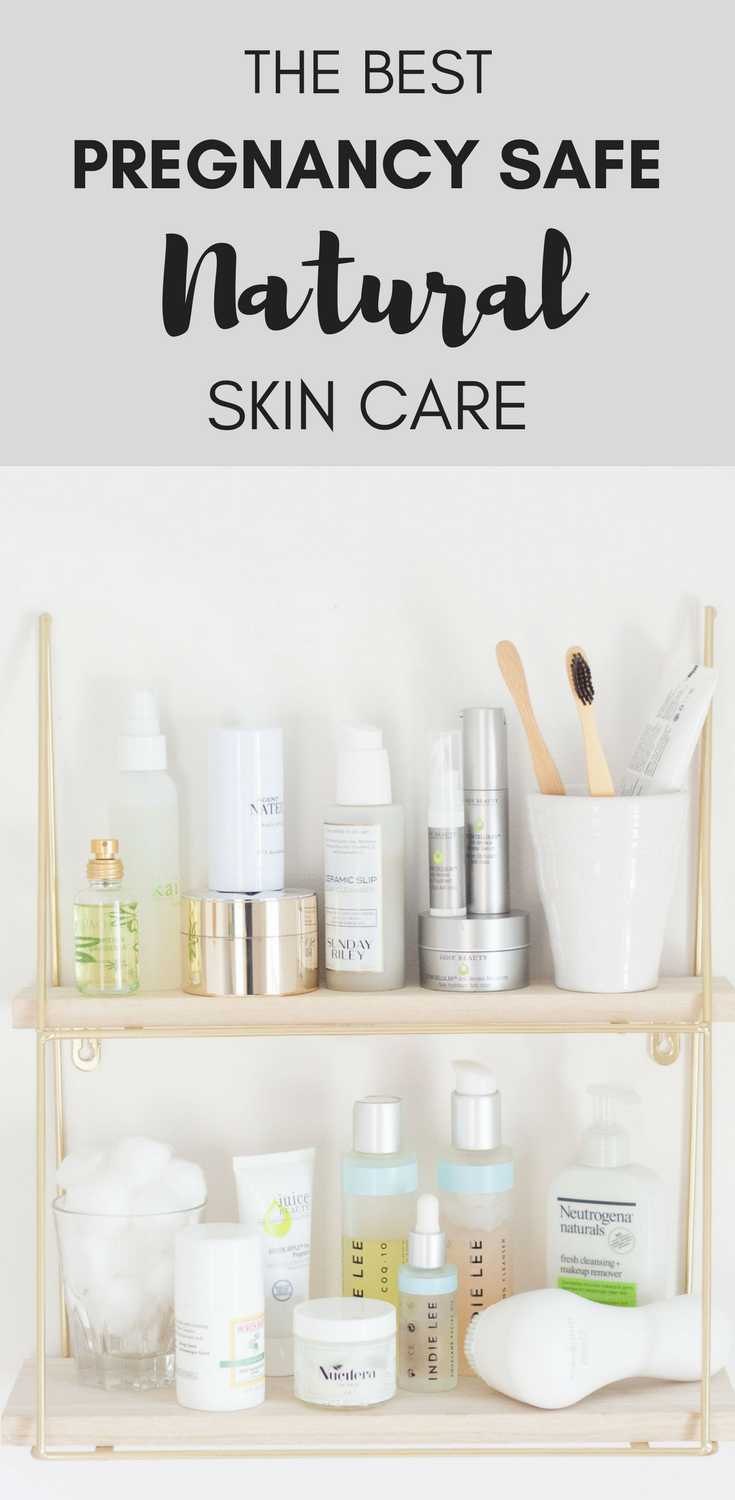 How you tried any of these natural skin care items?  Do any of them intrigue you? Let me know in the comments!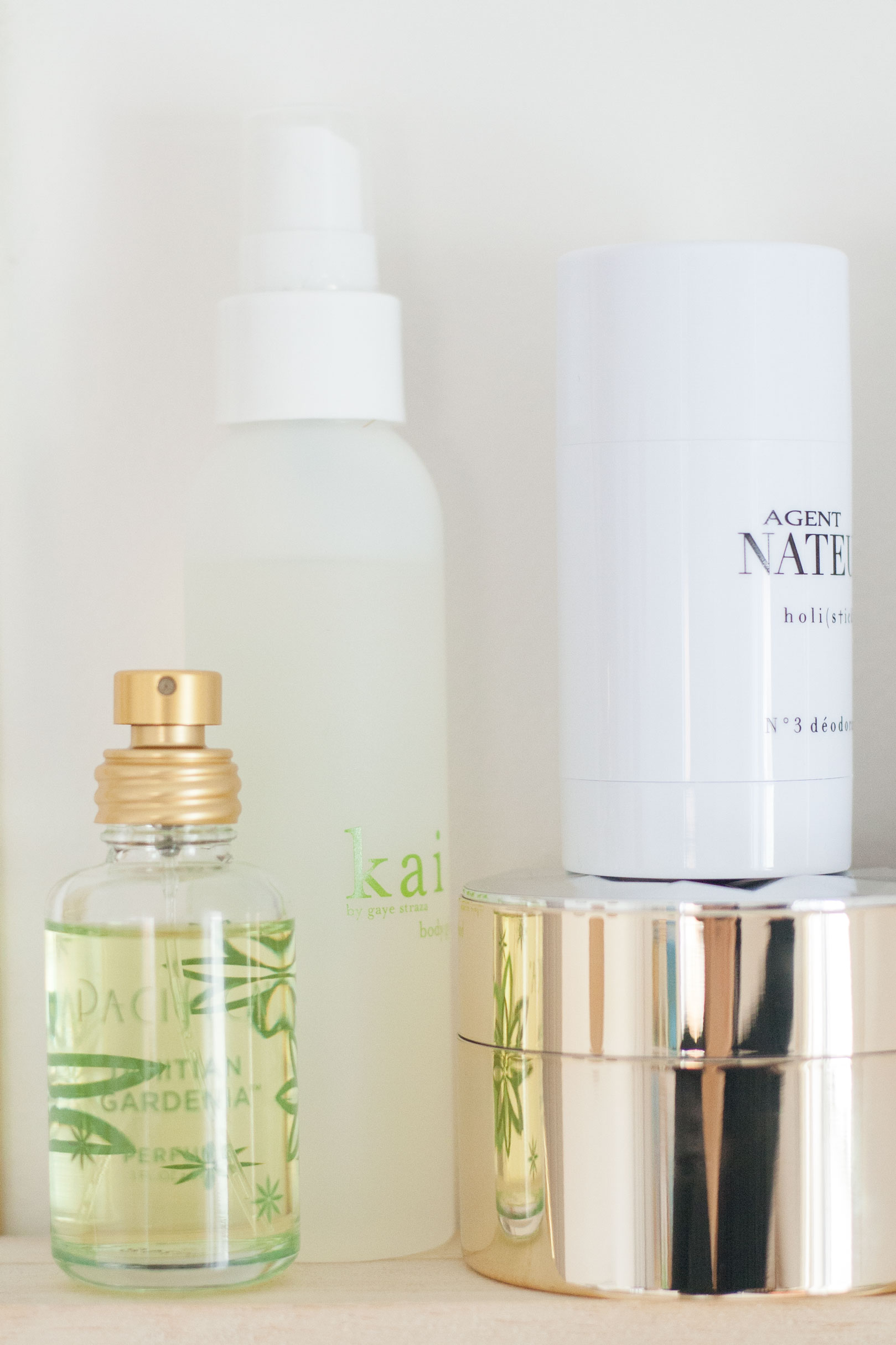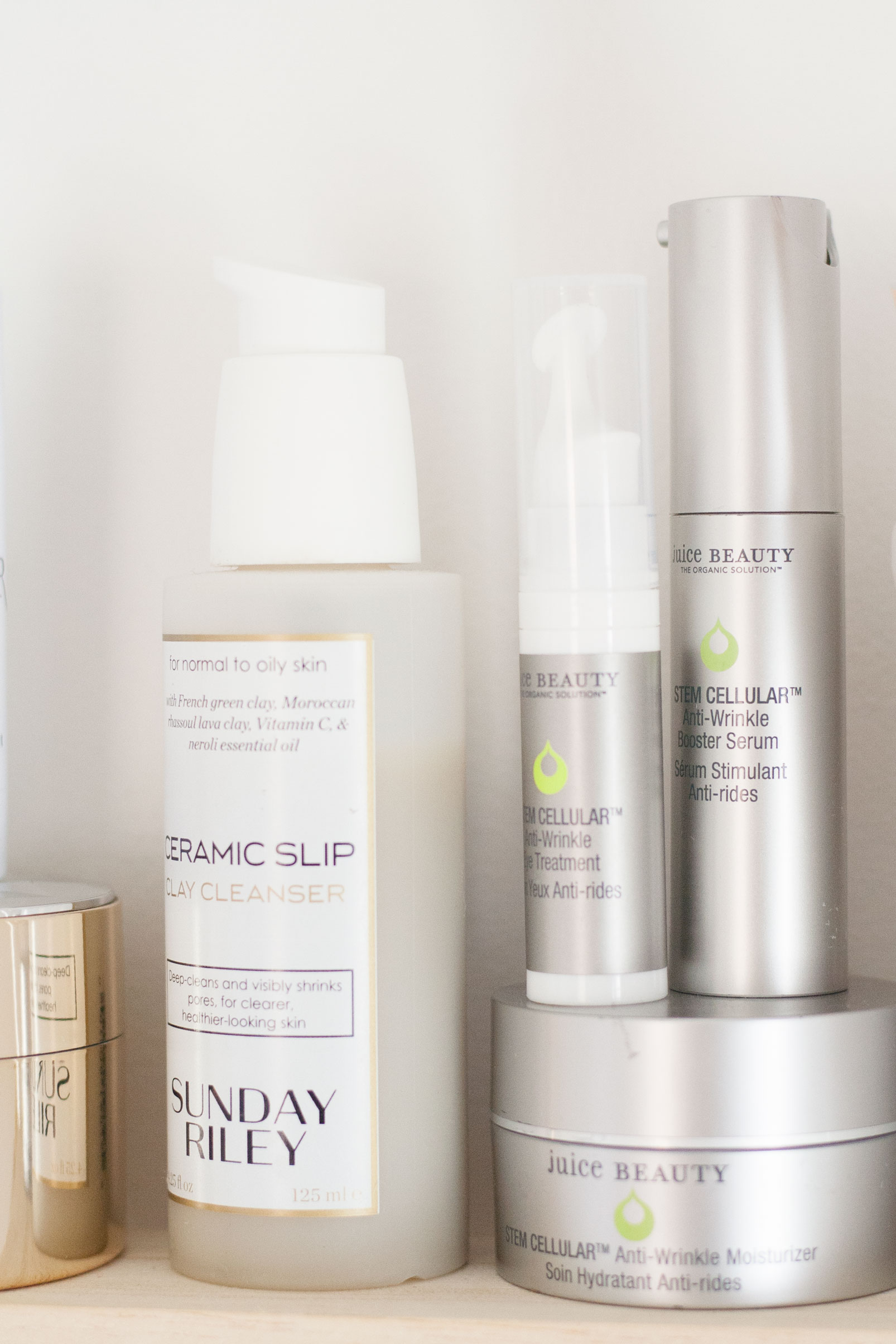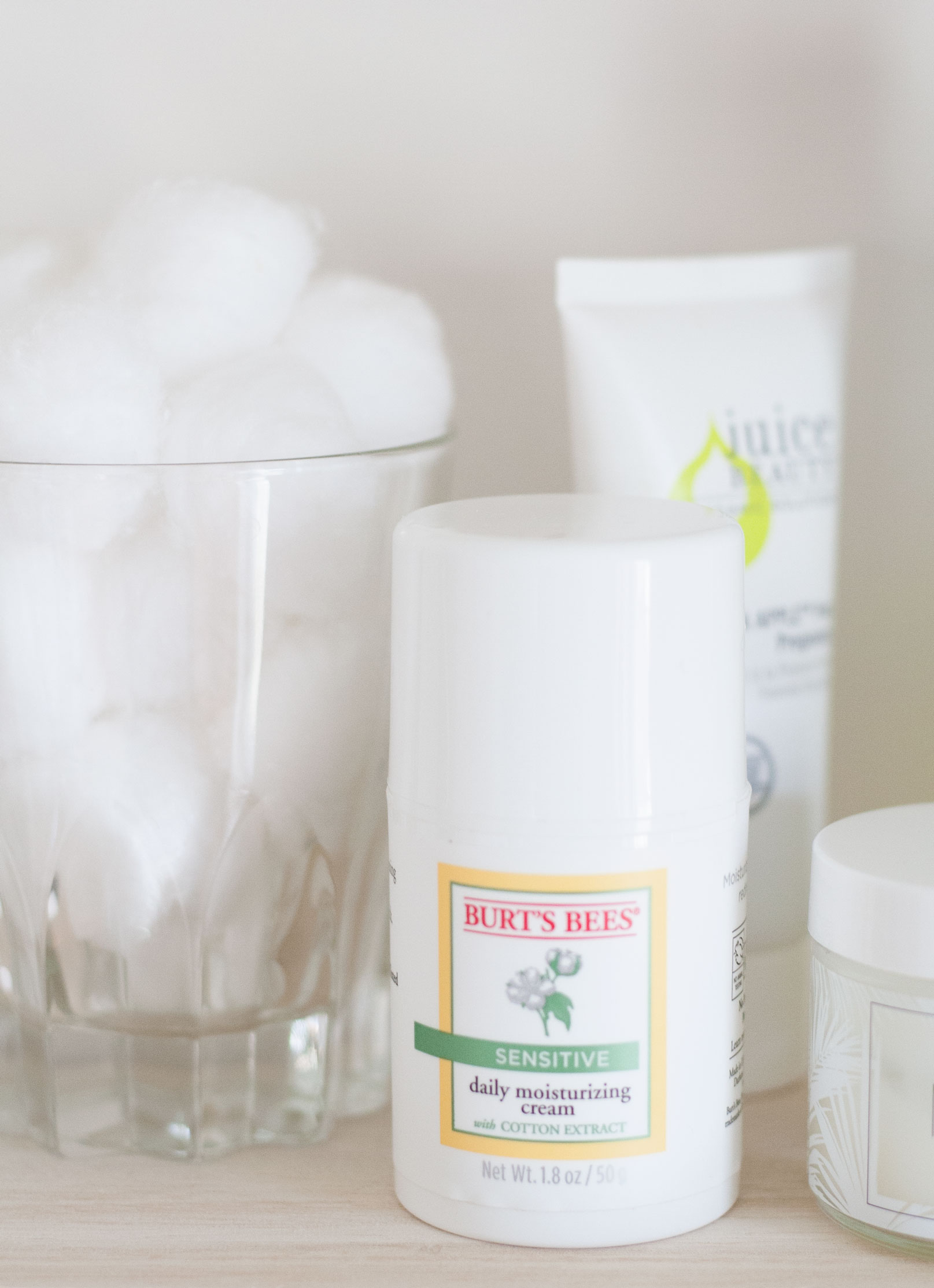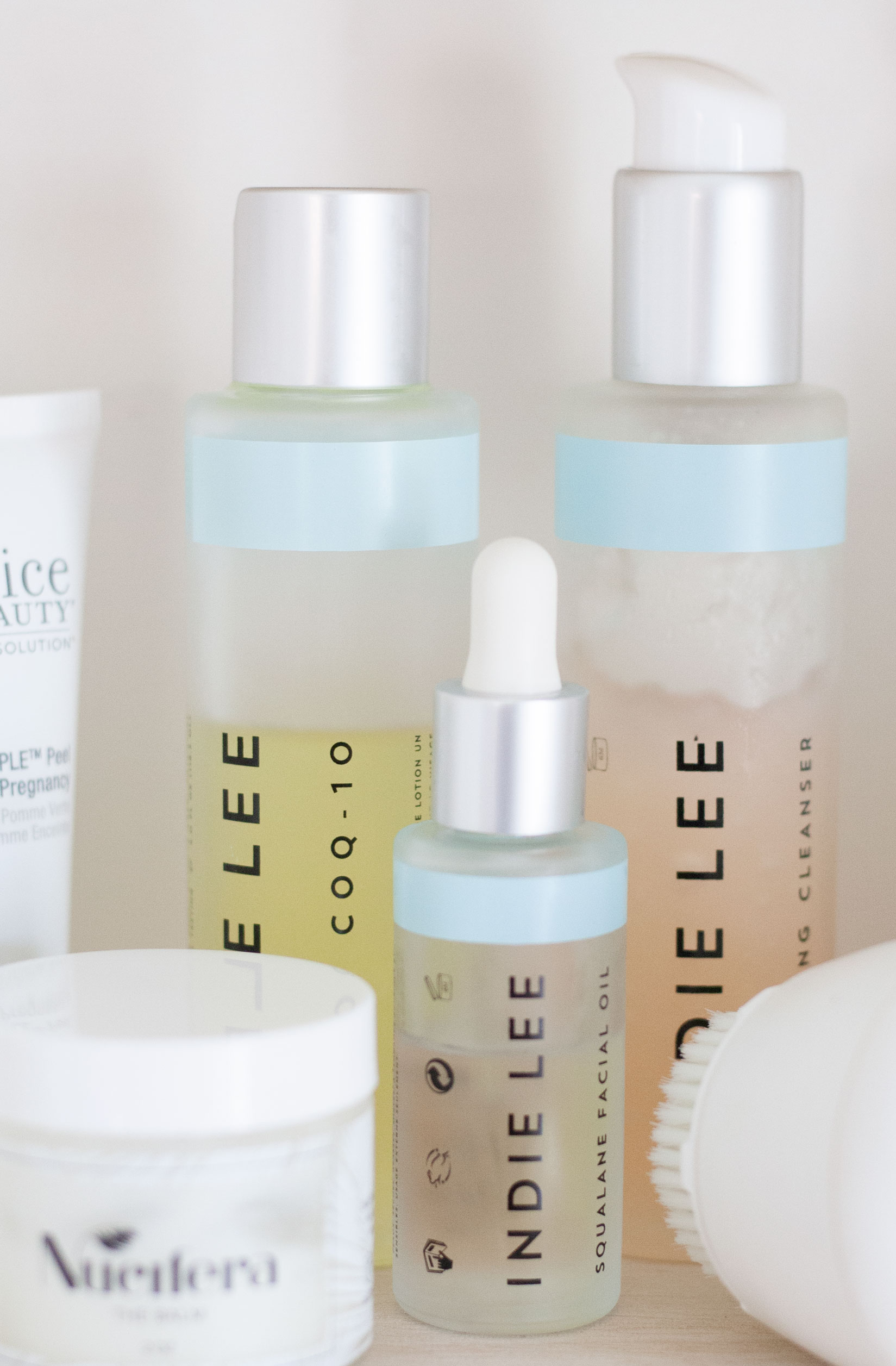 This post contains affiliate links to items I love.  If you are interested in an item and use my link to make a purchase, I will receive a small commission at no cost to you. Thank you for your support!
SaveSave
SaveSave
SaveSave
SaveSave
SaveSave