This lightened up juice smoothie delivers a boatload of healthy nutrients without weighing you down.
I've been on a smoothie kick for the past few months, with the intention of packing as much healthful crap into one glass as humanly possible.  My husband, a notorious fruit-hater, and my picky toddler are both on board with this smoothie experiment, which makes it even more fun.  I've whipped up some really delicious hidden veggie smoothies and fruity concoctions, but this Green Juice Smoothie is in a realm of its own.
More like a juice than a thick smoothie, this green drink packs quite a few good-for-you things into a light and surprisingly pleasant tasting drink that isn't so caloric that it constitutes a meal. Slurp away for a refreshing snack and get that I-just-came-from-yoga-glow without any real effort.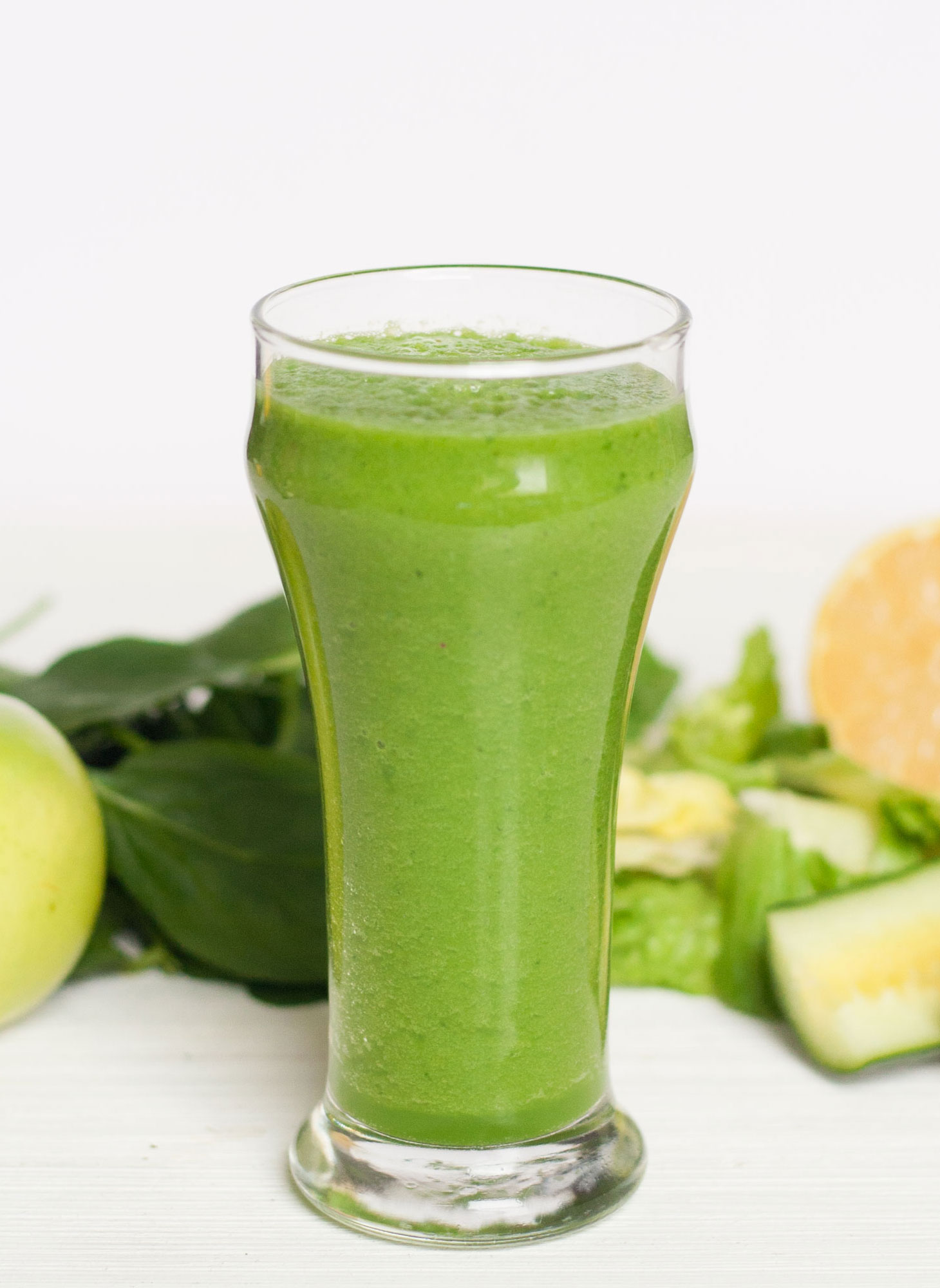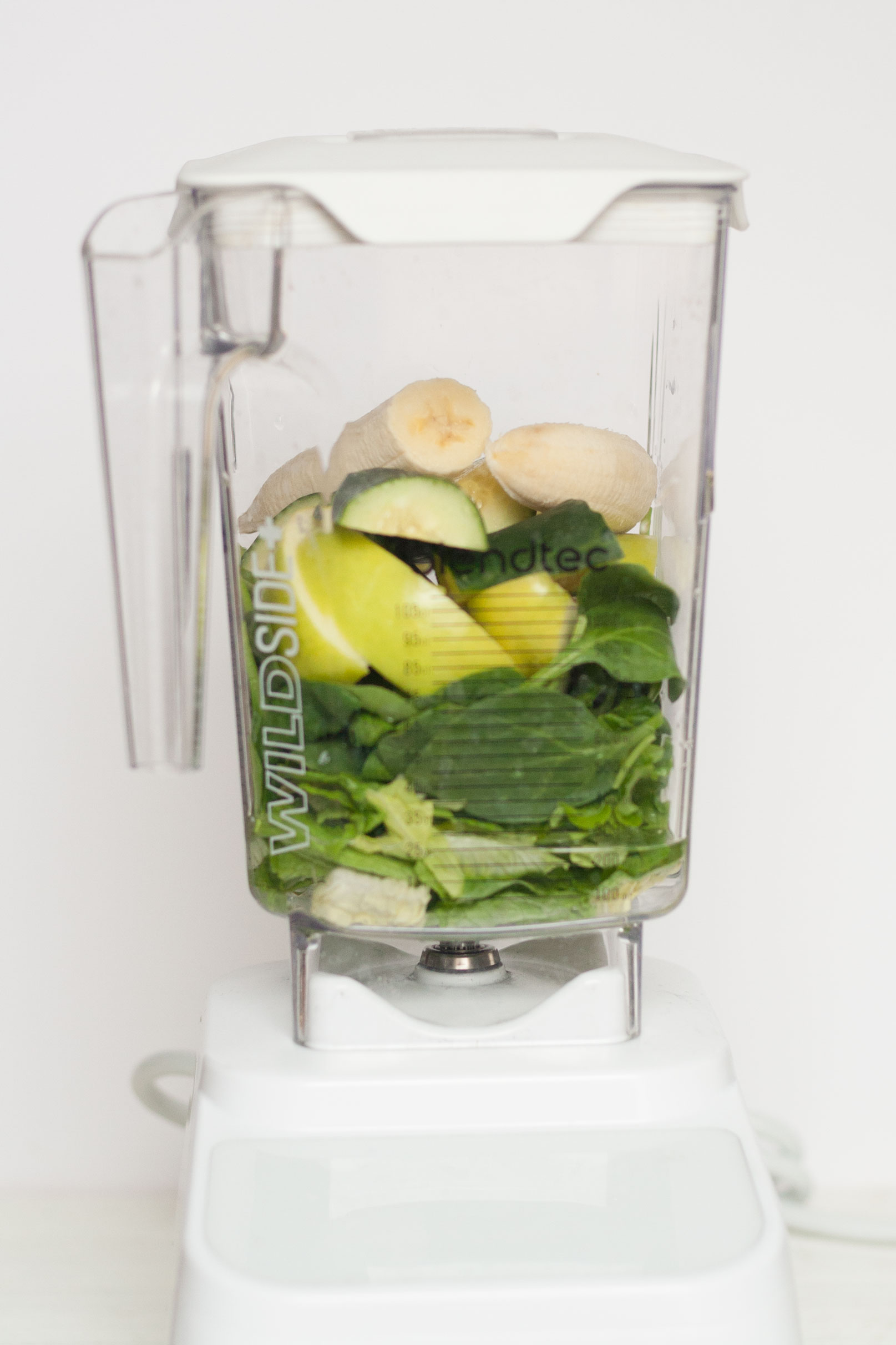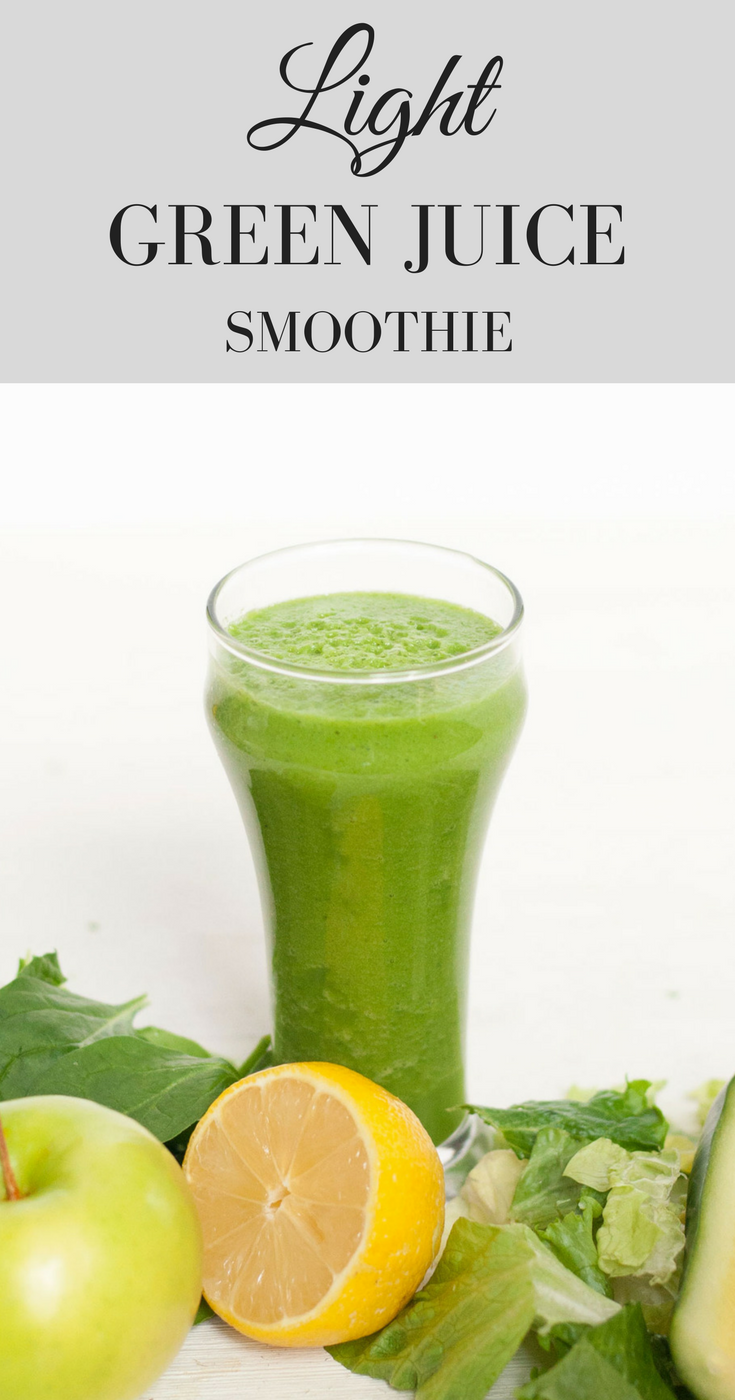 SaveSave