This summer, we have been going through popsicles faster than you can say "buncha-munchy-chrunchies" (sup, Octonaut fans). So fast, in fact, that I decided to bite the bullet and order a legit ice pop mold so I can churn them out as fast as we are eating them.
First up on my popsicle agenda: fudgesicles.  Not just any fudgesicles but two ridiculously easy, super delicious fudgesicles, both made with everyone's favorite chocolate hazelnut spread: Nutella.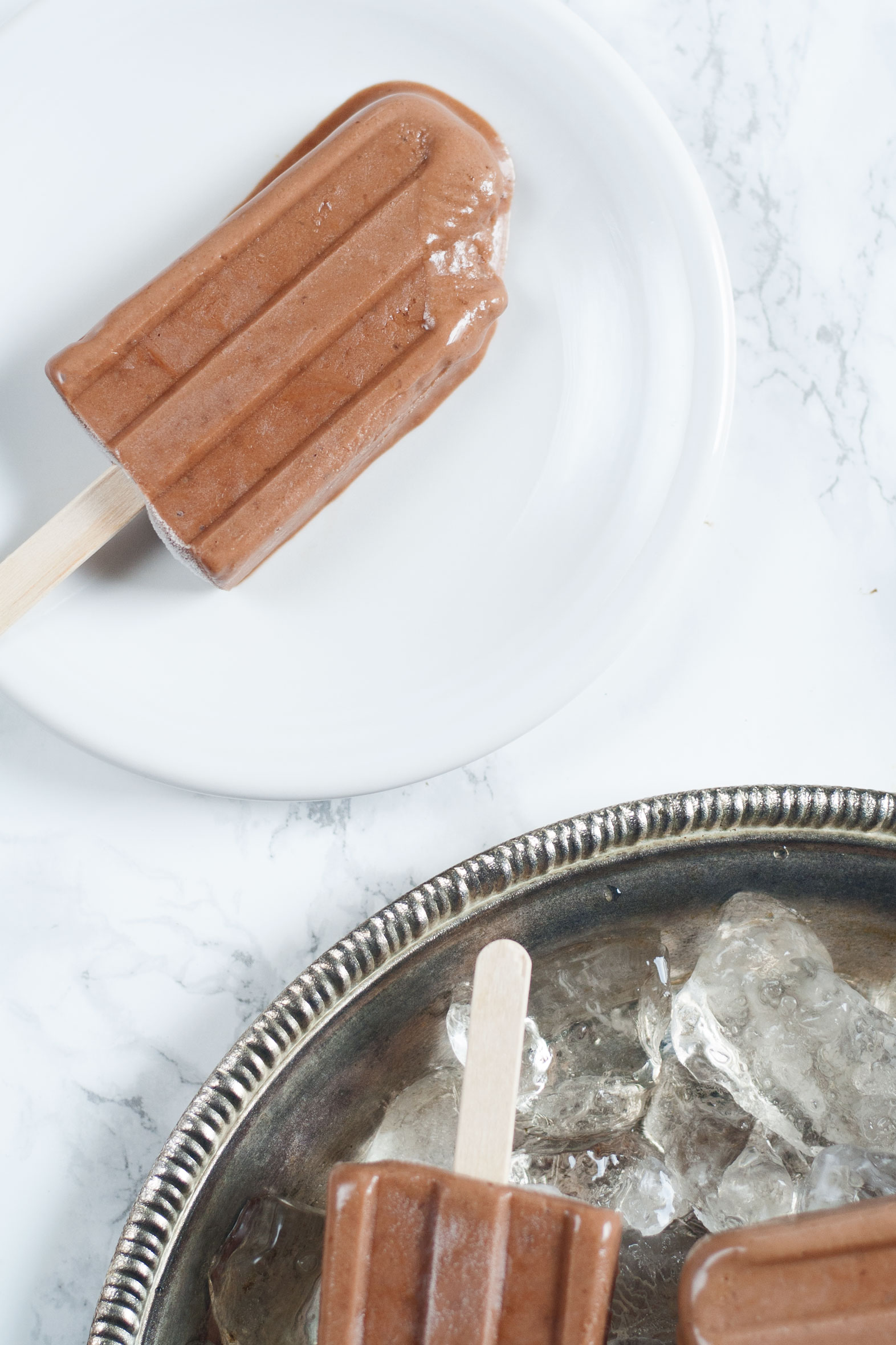 The first variation is as simple as it gets. Whisk together Nutella with some chocolate almond milk and freeze in the ice pop molds for pure chocolate perfection.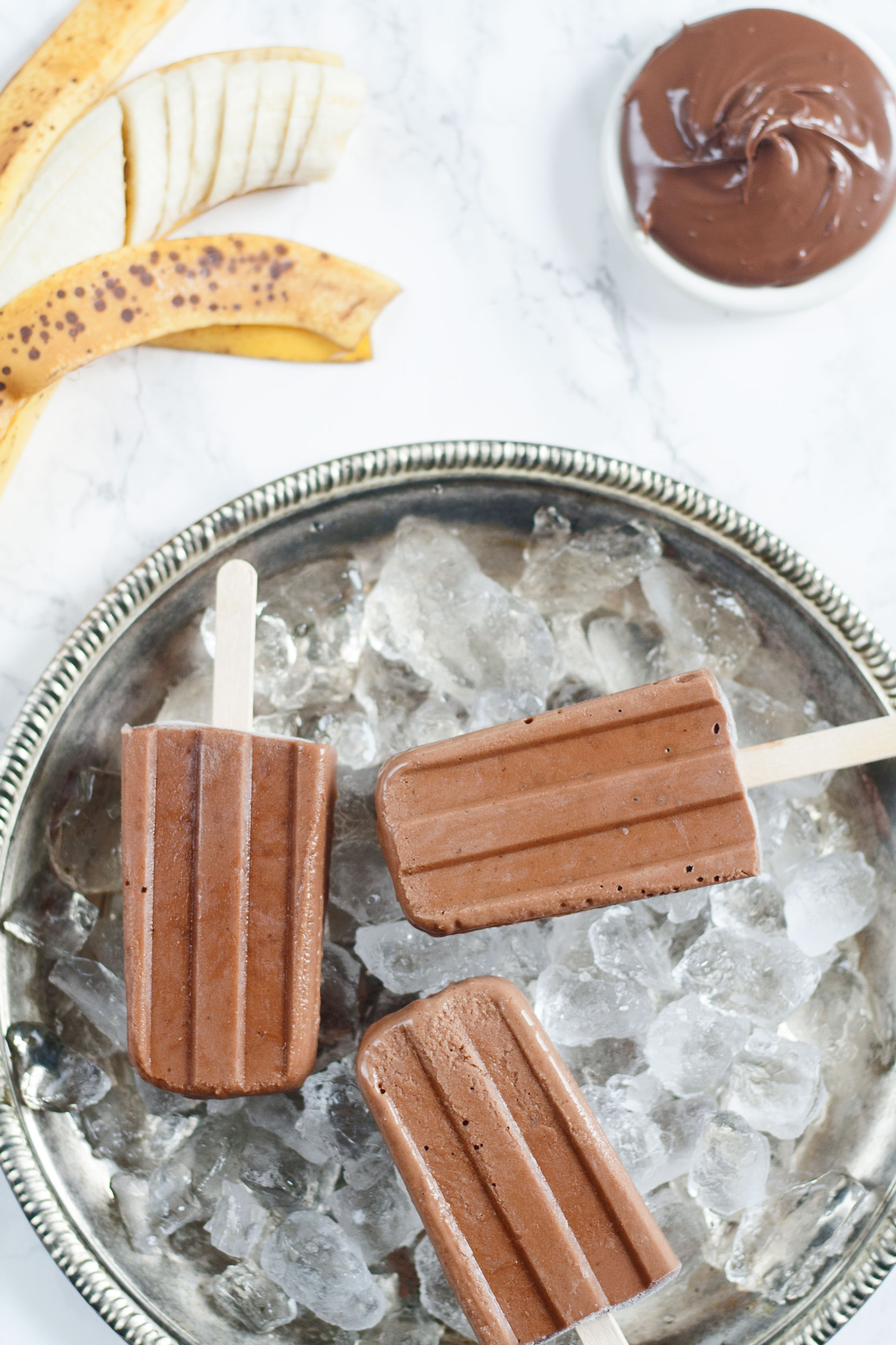 The second, more adventurous fudge pop uses a blender to whiz up Nutella, bananas, and a bit of yogurt for an ultra creamy chocolate treat.
If you are a chocolate lover, you've got to try these mouth-watering summer treats. Do it for yourself. You're worth it.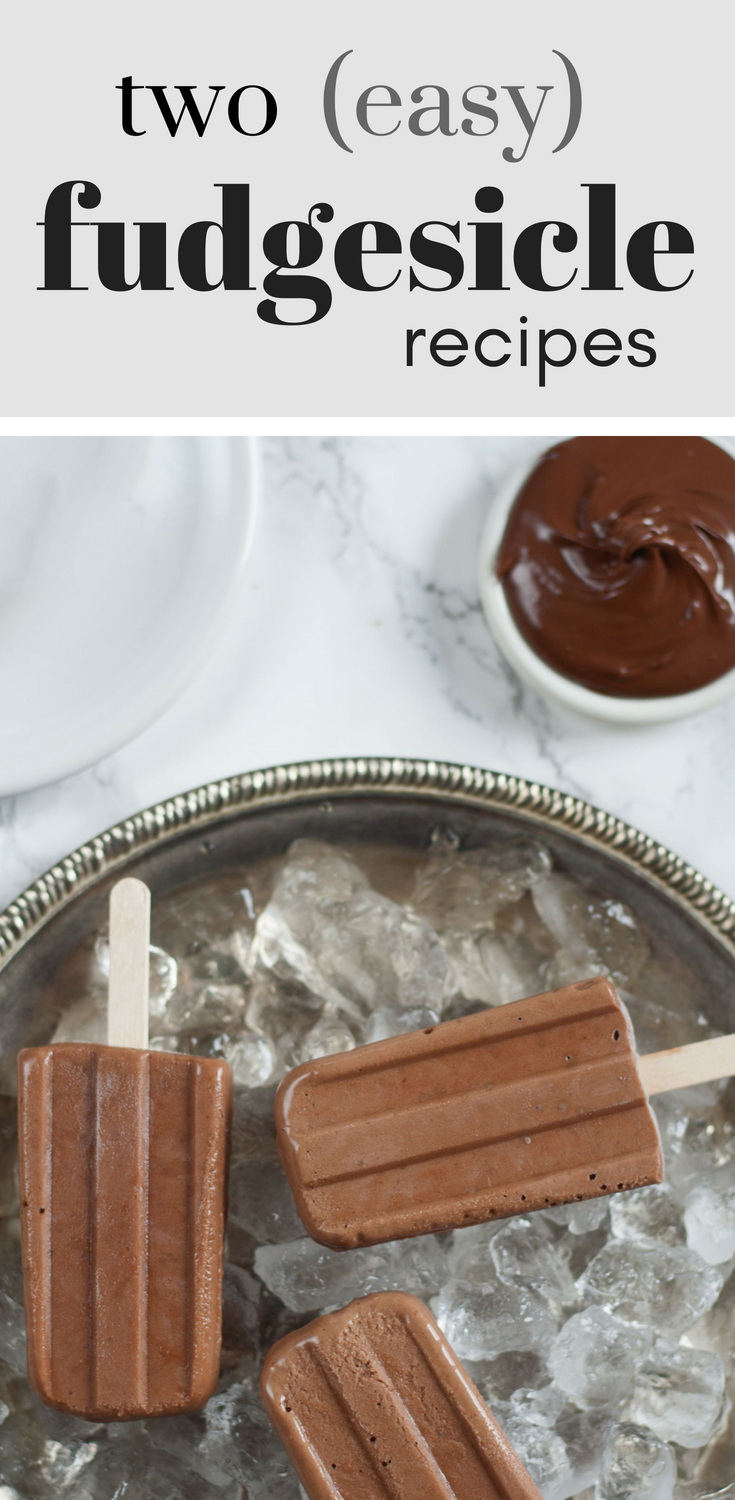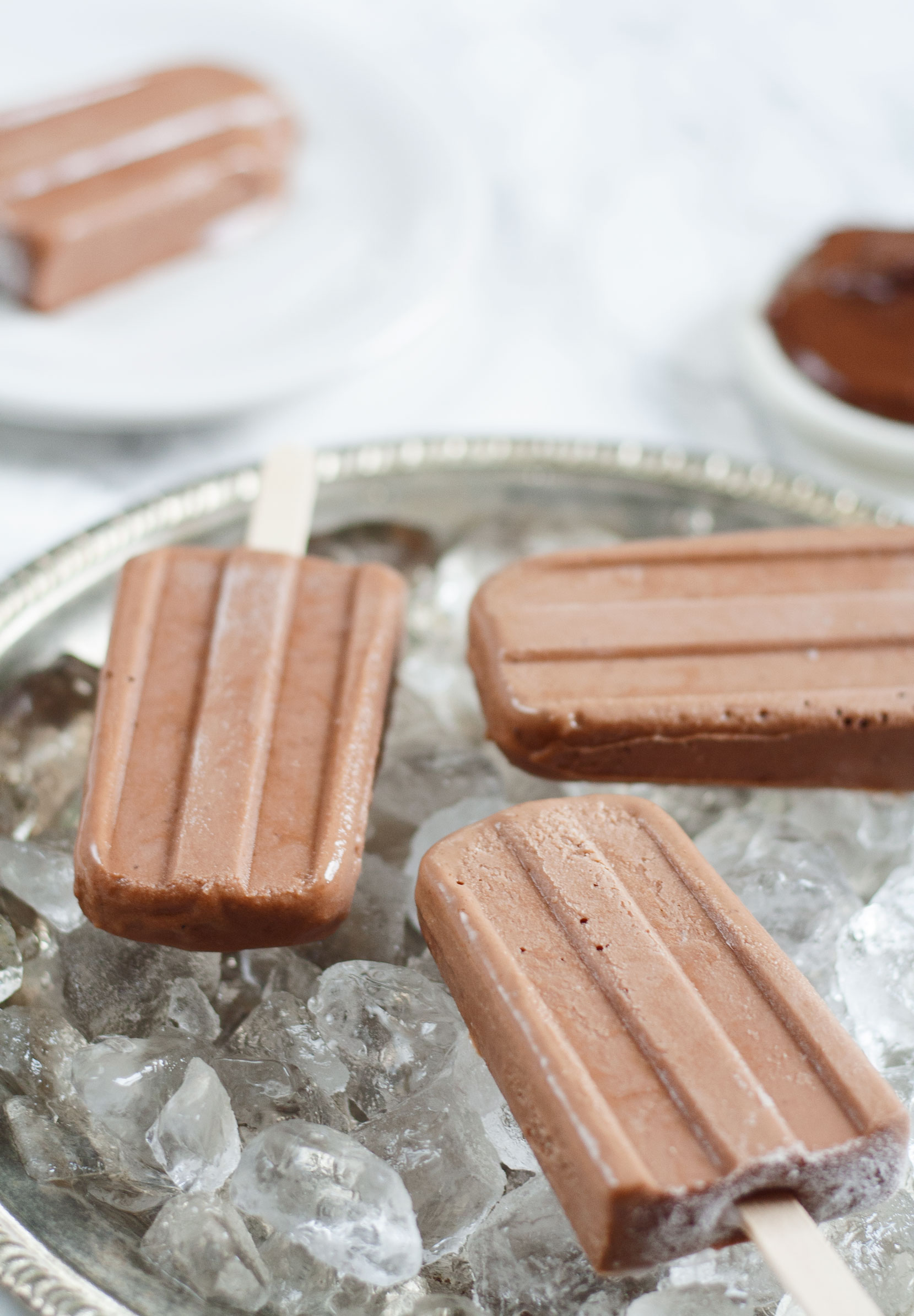 This post contains affiliate links to items I love.  If you are interested in an item and use my link to make a purchase, I will receive a small commission at no cost to you. Thank you for your support!