My Grandma Lou's buttery Sugar Cookie recipe is perfect for making the cutout cookies of your dreams. The dough rolls out beautifully, allowing for both thin, crisp cookies and softer, thick cookies. The flavor of these cookies is pure and simple with just a touch of nutmeg to keep you coming back for more. Put simply, these are old-fashioned Christmasy rollout cookies at their finest.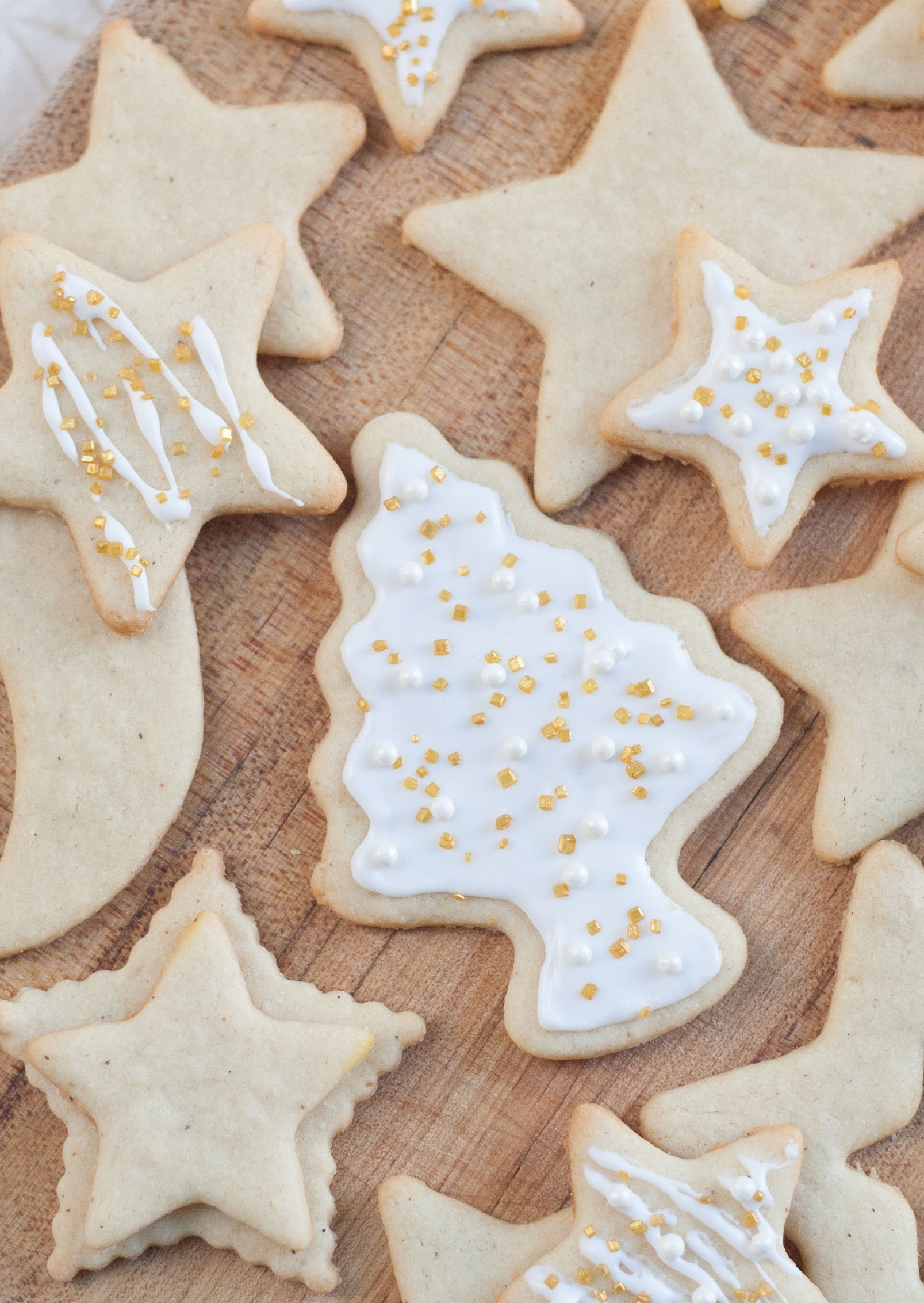 While Grandma Lou always left hers undecorated, letting the delicate butter flavor shine, I threw caution to the wind and drenched mine in all sorts of sugary confection. That's right, I'm talking store bought cookie icing tubes and glittery balls that can't possibly be edible, but you still eat them anyway.
And guess what? I love them both. Like two wildly different children, each with their own personalities to savor. The best part about making these as an adult (besides having cookies as breakfast and sometimes lunch) is cutting out the shapes with my son. We even made a batch in October using spooky Halloween cookie cutters, which he was just thrilled about.
It's hard to put a number on how many cookies this recipe makes because it depends on what size cookie cutters you use. I will say that it makes plenty of cookies. Let's say six dozen. And, if you like to push the limits like my family, you can easily digest these  five months later if you misplace a few of these golden cookies.