Wrapping gifts is kind of my thing. I've always enjoyed setting up shop right smack dab in the middle of the family room, with ribbons, paper, and gifts strewn every which way. I look for a good holiday movie, but generally end up in a Lord of the Rings marathon. Then I get wrapping. Now don't get me wrong, I love a good gift bag too! But during the holidays, I don't mind putting in that extra effort for nicely trimmed gift.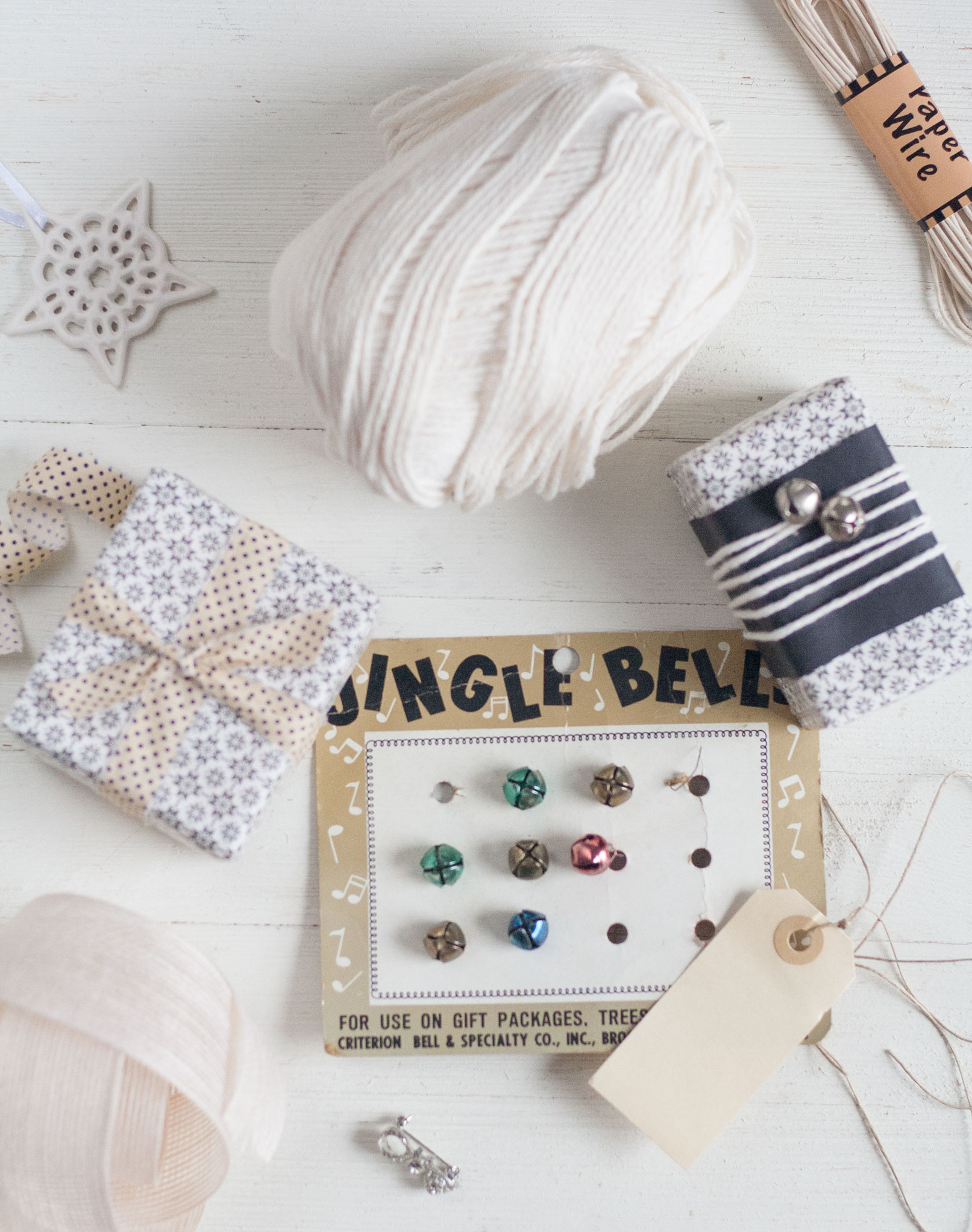 Here are some tips for your best gift wrapping ever.
COLOR PALETTE :: I usually pick a color palette each year for my gifts. In the past it has been a vintage cherry red and white, craft paper brown with twine and evergreen, and recently, shimmering golds and pink. This year it's looking like cream and black with pops of metallic and a dash of red.
GOOD QUALITY GIFT WRAP :: My favorite place to get beautiful, high quality gift wrap is actually a very affordable place too: TJ MAXX. TJ MAXX and its sister store Home Goods have the best selection of sturdy and stylish gift wrap that won't rip when you are wrapping. I can usually snag a roll for a reasonable three bucks. Try to get two to three different patterns using your color palette and one solid color.
BOXES :: Don't be cheap and try to wrap that soft, obscurely shaped object in paper. It's going to be extremely frustrating to wrap and there's going to be tearing involved. Unless you are wrapping a sturdy square or rectangle, buy some cheap white "shirt boxes" and pack it before you wrap it. Tip within a tip!! You can pick up those boxes for a song after the holidays on clearance.
LAYER ON STYLE :: Once your gifts are wrapped in your pretty papers, it's time to gild the lily. I like to layer on different textures and found objects. Here are some options to consider. Wrap a narrower piece of solid paper around the center of a gift wrapped with patterned paper. Wrap a broad ribbon in just one direction (no criss-crosses involved) and tape it onto the back of a gift. Add a smaller ribbon on top, and again tape in the back. Yarn is an affordable alternative to ribbon and it adds lots of warm, fuzzy texture. Found objects are just little items that add some character to a gift. Tie, glue, or tape on jingle bells, small silk flowers, thrift store broaches, or mini Christmas tree ornaments.
LABEL IT :: Sometimes, adding a cute gift tag to the top of a gift really makes the whole design come together. I like plain paper tags that I punch out myself with craft punches because it is so much more affordable that way. Another option is to simply add an inexpensive gift sticker with the giftee's name on the bottom of the gift. Or do it like my husband does and scrawl the name with a sharpie directly on the gift (bottom, of course).
GIFT BAGS :: Sometimes a gift should really just be put in a gift bag. For these instances, I buy a bunch of plain, solid colored gift bags in my theme color. I prefer the paper bags to the shiny, plastic-look ones, but any will do. Look for them in dollar stores or craft stores along with some simple tissue paper.
I hope these tips will help add a bit of charm to your gifts this holiday season. That little bit of extra effort will delight your friends and family plus it looks super cute under your tree.