Pancakes are one of my top ten, ride or die foods, right up there with fried chicken and chocolate chip cookies. Stacked high and dripping with pure maple syrup, I'll take them in any variation. Lemon Ricotta, Buttermilk Buckwheat, Pumpkin Spice. I'll eat that pancake and ask for more. So when I happened upon a recipe suggesting the addition of cottage cheese to my fluffy, cakey friends, I wasn't quite sure what to think. I do love cottage cheese but in my pancakes?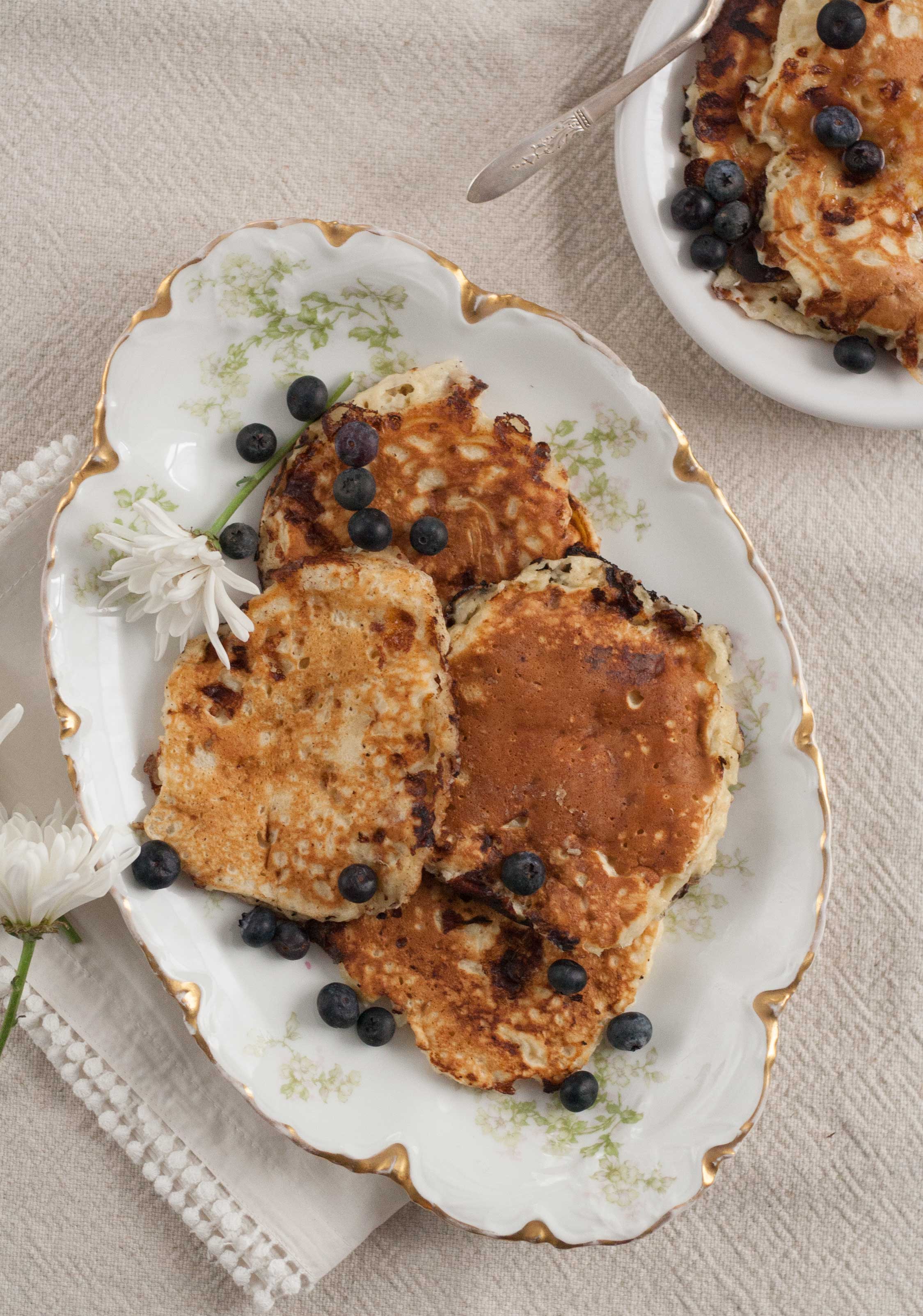 Now, I'm no stranger to adding dairy to pancakes. Buttermilk, ricotta, and sour cream are regulars in my rotation but cottage cheese is pretty unusual I must admit. So how did they turn out? Splendidly! Better than splendidly. They were moist and tender with a creamy quality and a bit of texture.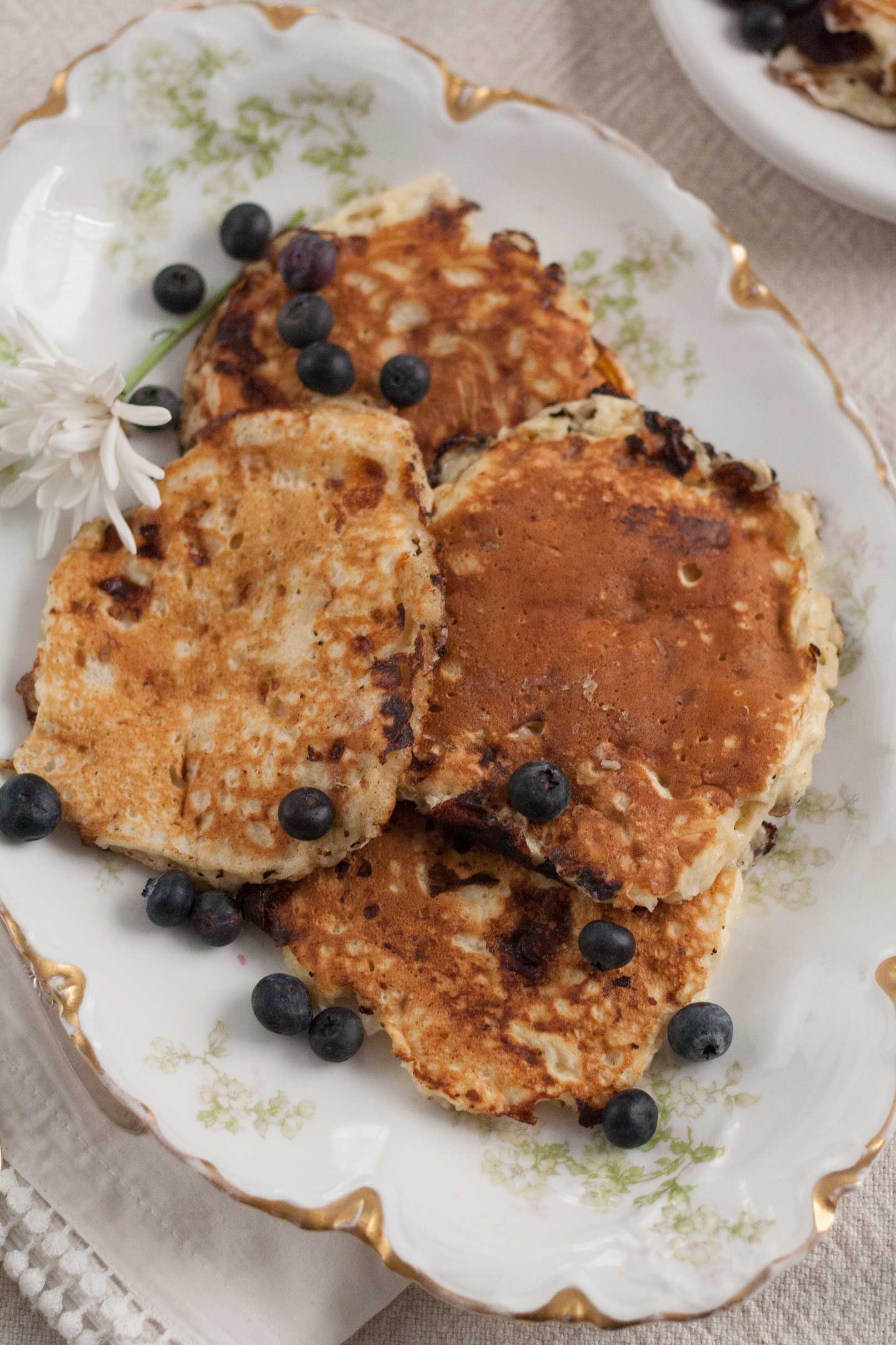 The cottage cheese adds a boost of calcium and protein to these pancakes which makes them perfect for tricking your family into ingesting more nutrients, one of my favorite pastimes. Jazz them up with some lemon zest and swap out the maple for honey for a bright, sunny breakfast treat.