This year, I was inspired by my friend Faye's line of hand-drawn greeting cards and I asked her to create an exclusive card for Bit & Bauble. Her card turned out beautifully, but that one card spiraled completely out of control (in the best way) and now I have eight hand-drawn holiday cards for you to choose from and send to your loved ones this holiday season. Heck, you can even come back next year for a different card.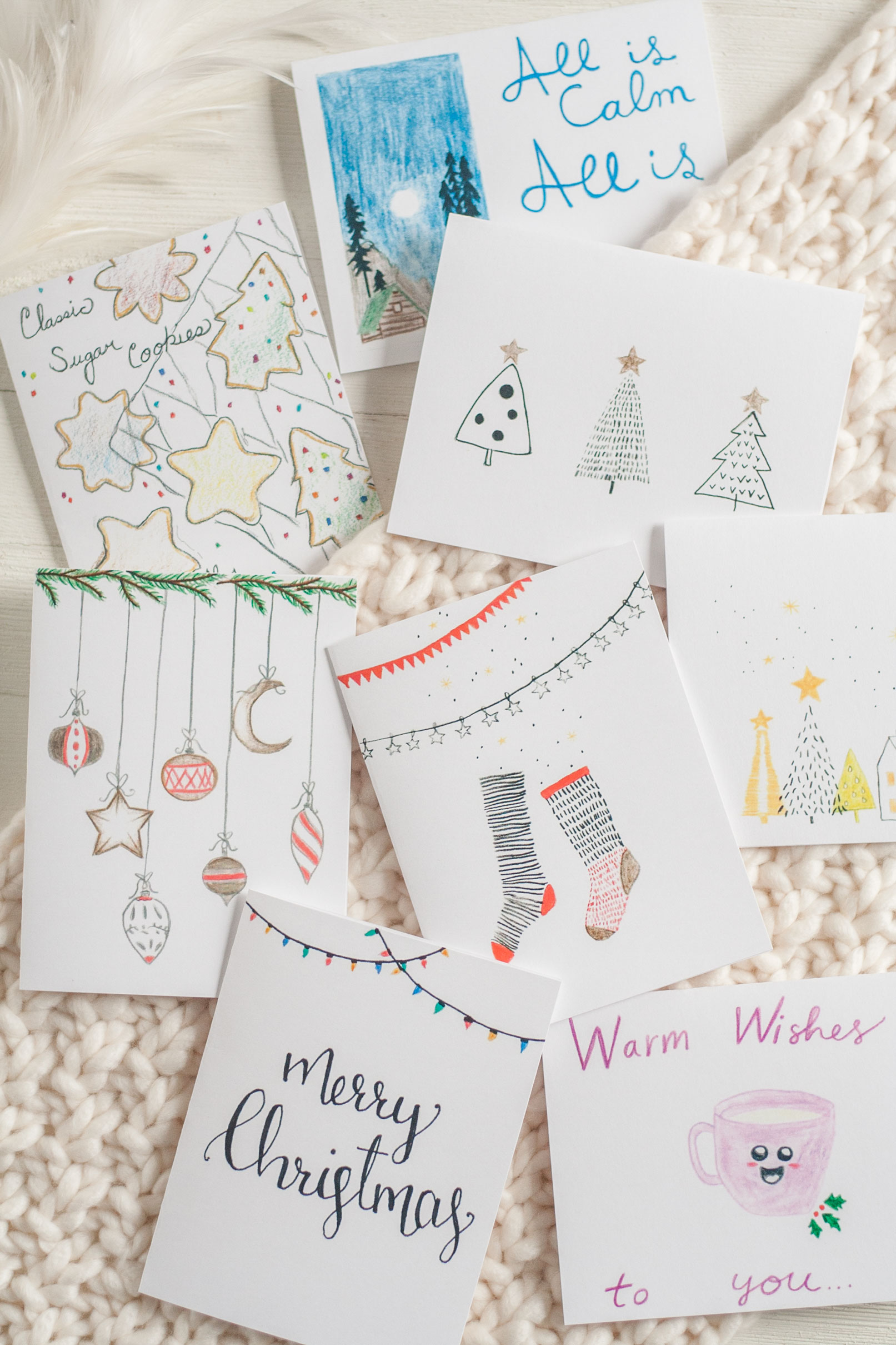 Each of these cards was lovingly drawn by yours truly or one of my very good friends and each one is as charming as the last. And the best part is they are blank inside for your thoughtful message! I can't be the only one who prefers blank cards, right?
Listen, this makes the card more thoughtful when you take the time to scrawl out "Merry Christmas Y'all" or "Yinz Have a Merry Christmas" in your own handwriting. It's basically a keepsake in the making at that point.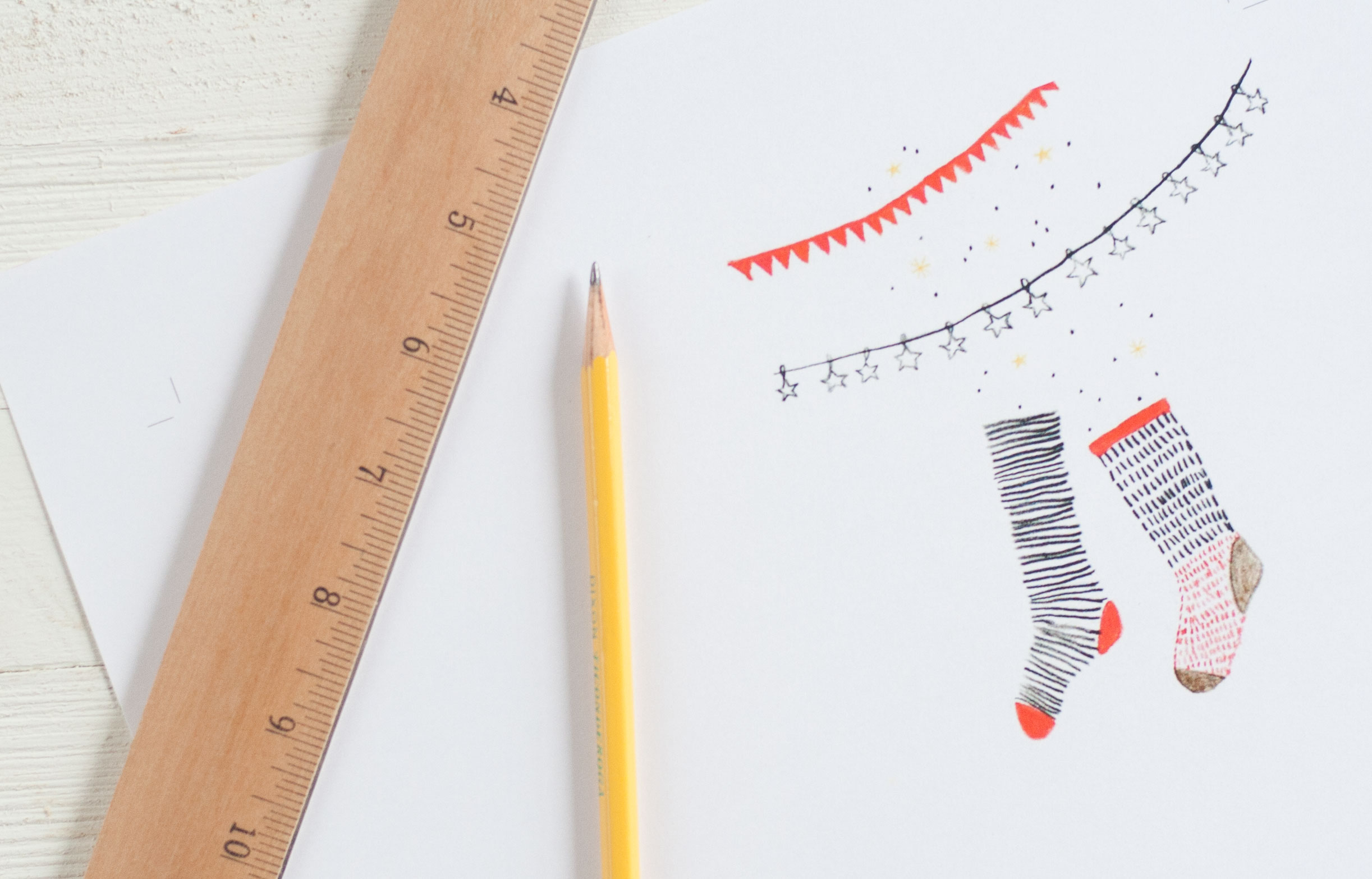 So, once you settle on which of these lovely cards you like best, you will need a few supplies:
I'm providing a link to these products on Amazon (those are clickable links up there!), but you could also find them at your local craft store or even Walmart. The white card stock, in particular, is available for around $5 in store at Walmart.
DIRECTIONS
Click the link of your chosen card design and download the PDF to your computer. You may need to wave your mouse around when the image pops up to bring up the download option.
Load card stock in your printer's tray.
Print at actual size. You might have to mess with the settings a bit, like uncheck the box that says "Choose paper source by PDF page size".
Trim the edges off using a paper trimmer, scissors, or an exacto knife and ruler on a self-healing cutting mat. Use the small grey crop marks in the corners of the card design to help guide you. You might even want to draw lines with a pencil and ruler that connect the crop marks.
Fold the card in half.
Now your card is ready to personalize and send.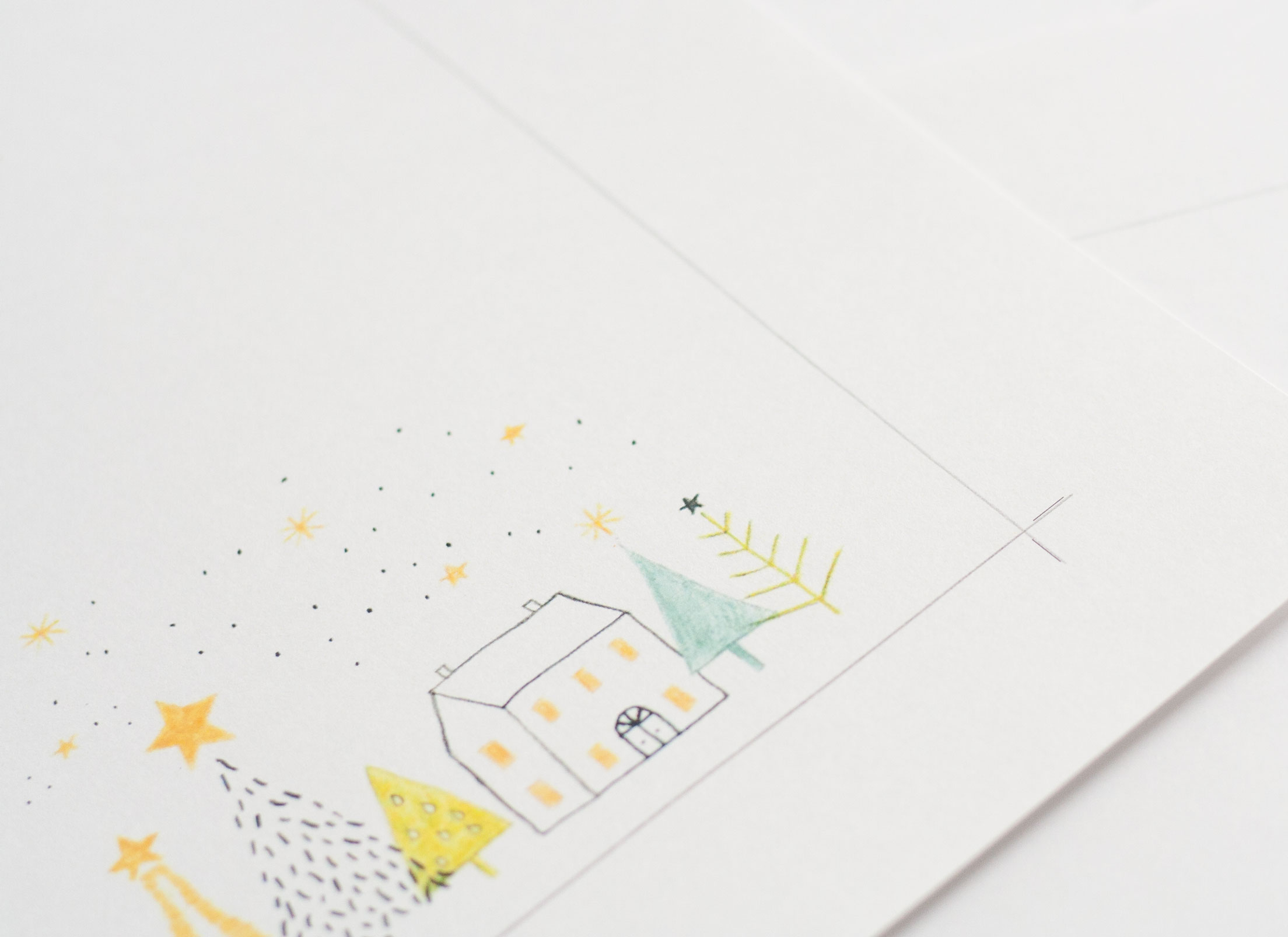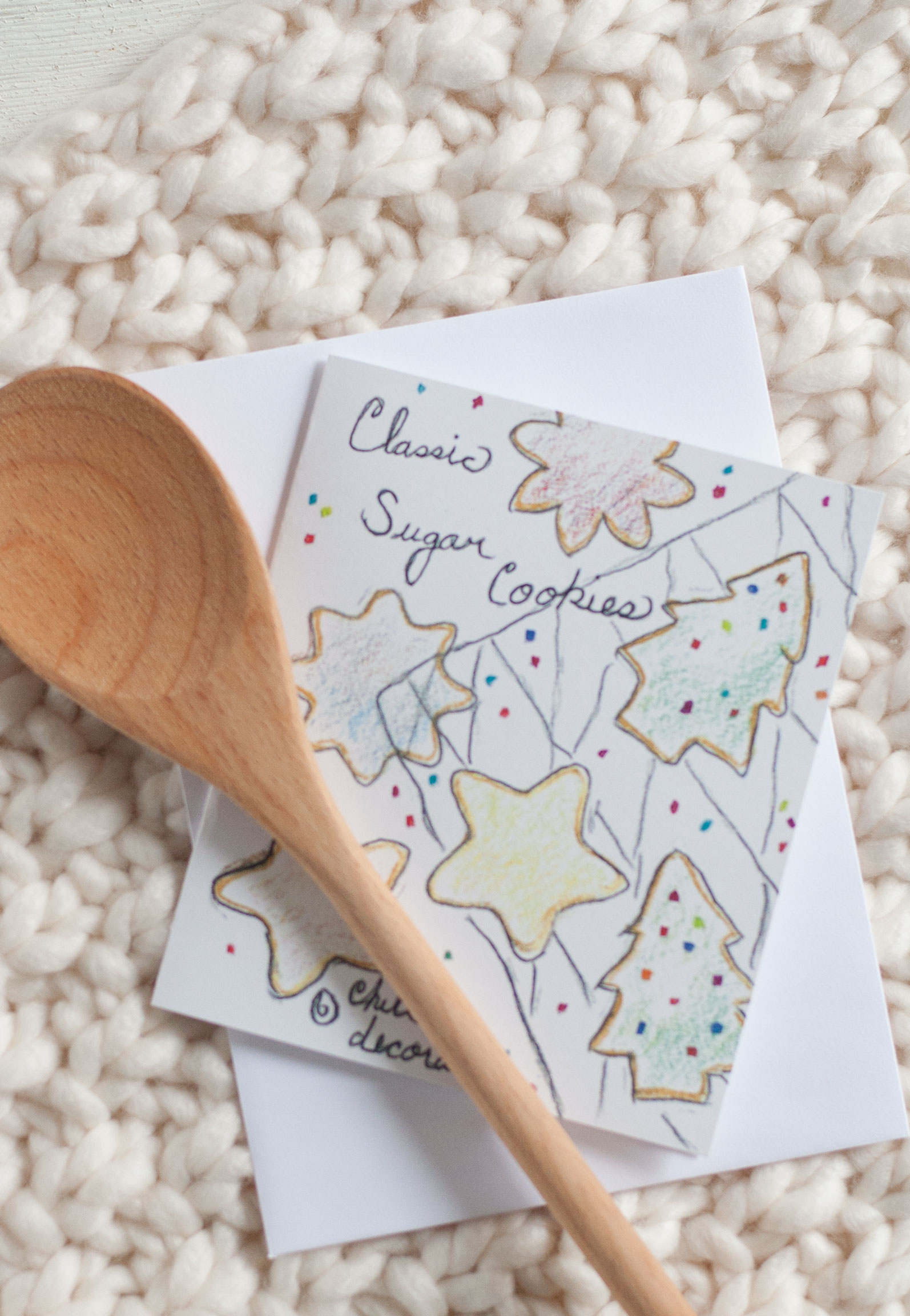 This whimsical recipe greeting card was illustrated by Faye Evans in Pittsburgh, PA using my grandma's sugar cookie recipe. More of Faye's adorable recipe greeting cards, including a summery Crab Cake card and springtime Carrot Cake Cookies, can be purchased through Wana World Market.  Instagram @wanaworldmarket or Email wanaworldmarket@gmail.com.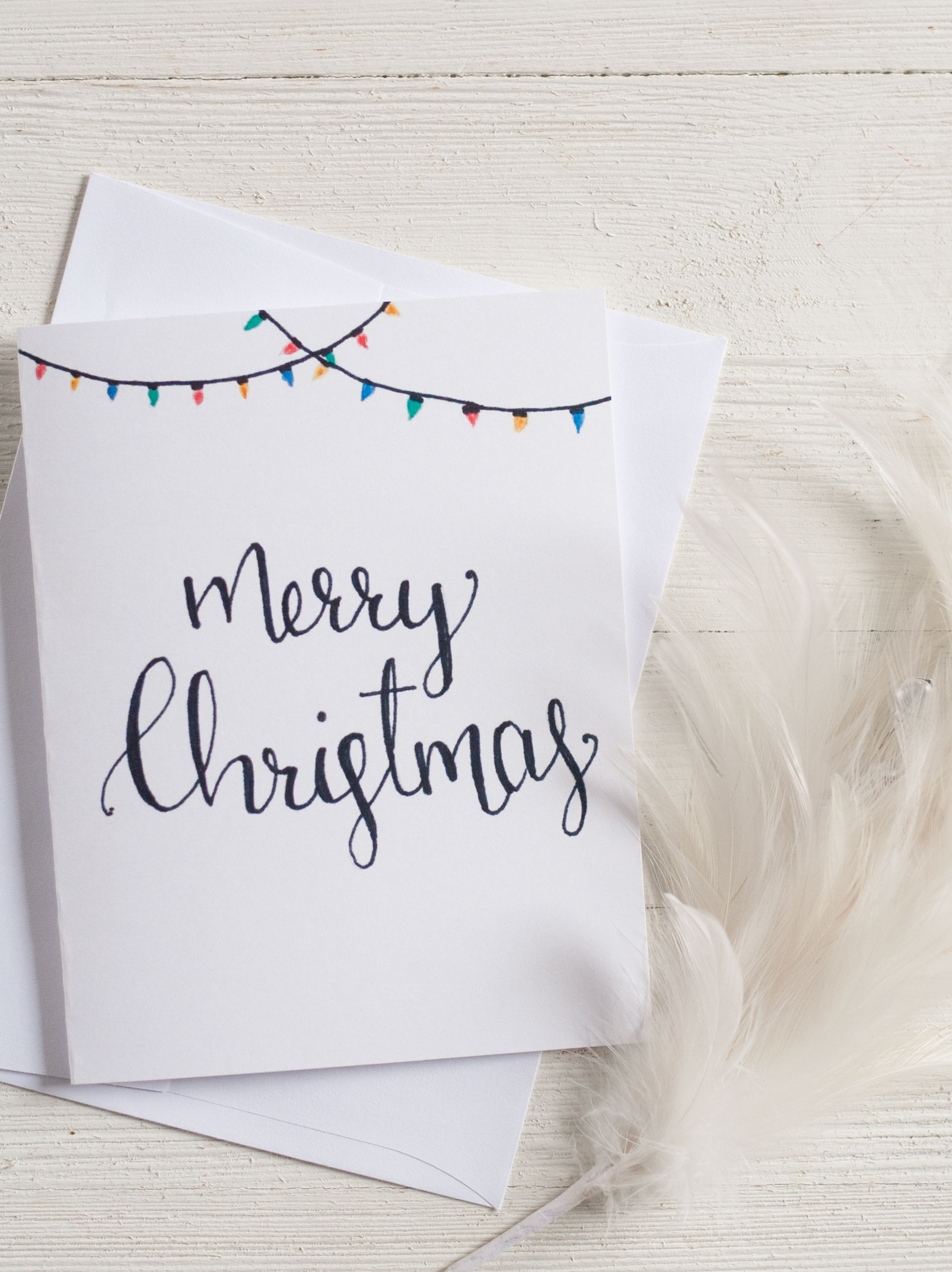 Madison Northcraft was the artist behind these lovely designs. She's a student at Bethany College, majoring in Business, although I think she has a future in illustration!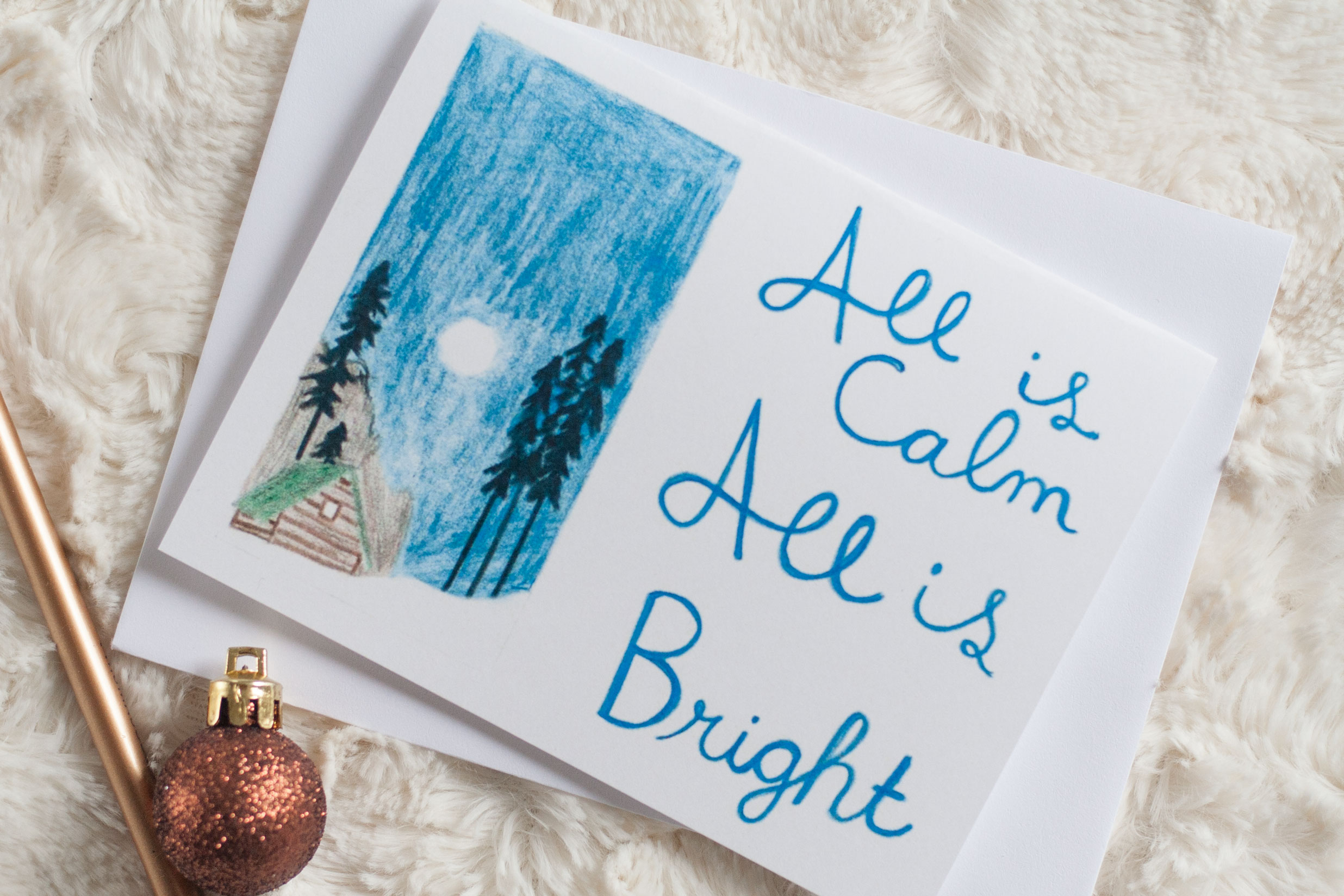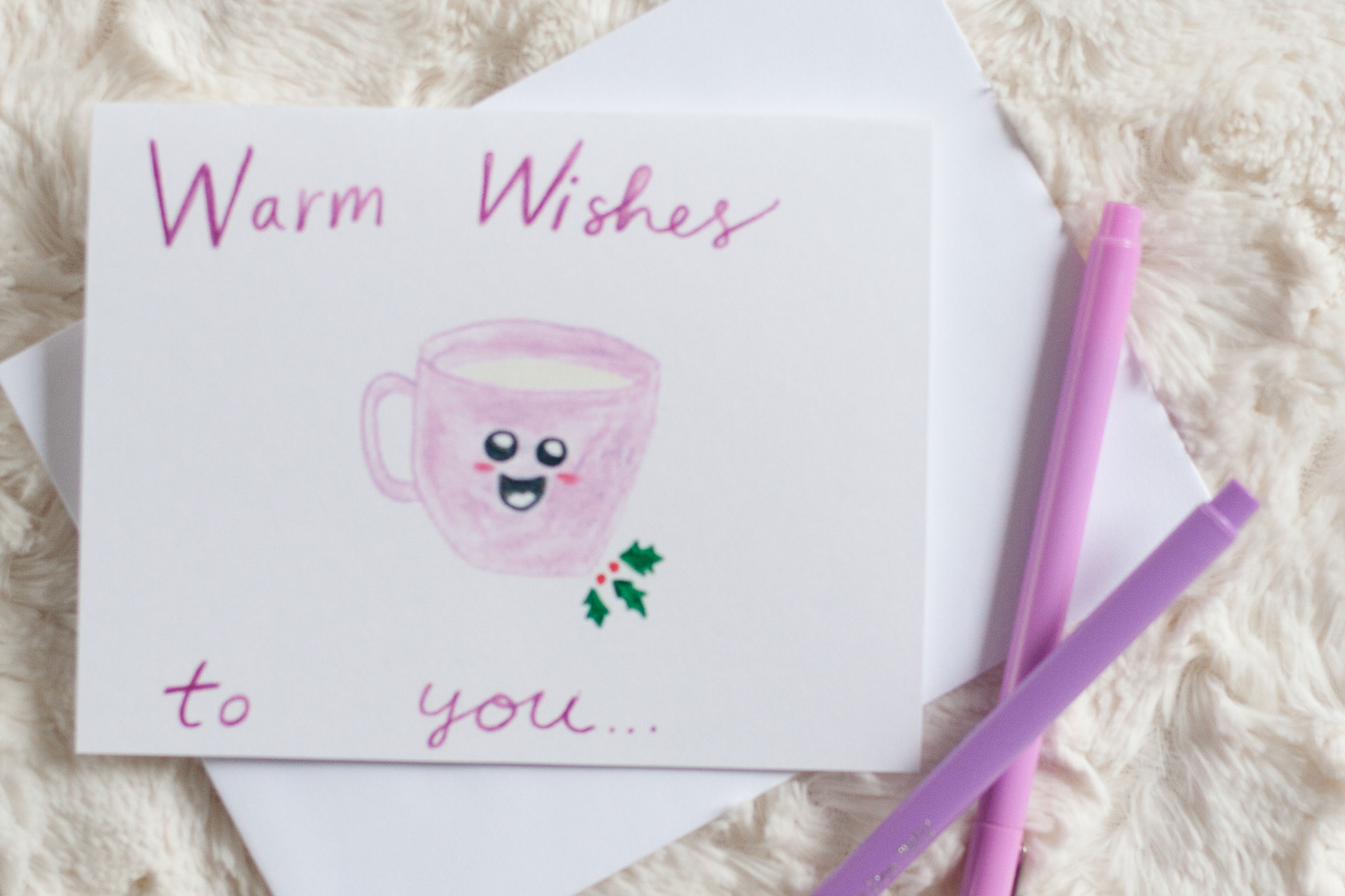 My sister-in-law Jacquie made these warm and inviting cards. She's a crafty lady with a penchant for ultra-cute things and seasonal candy.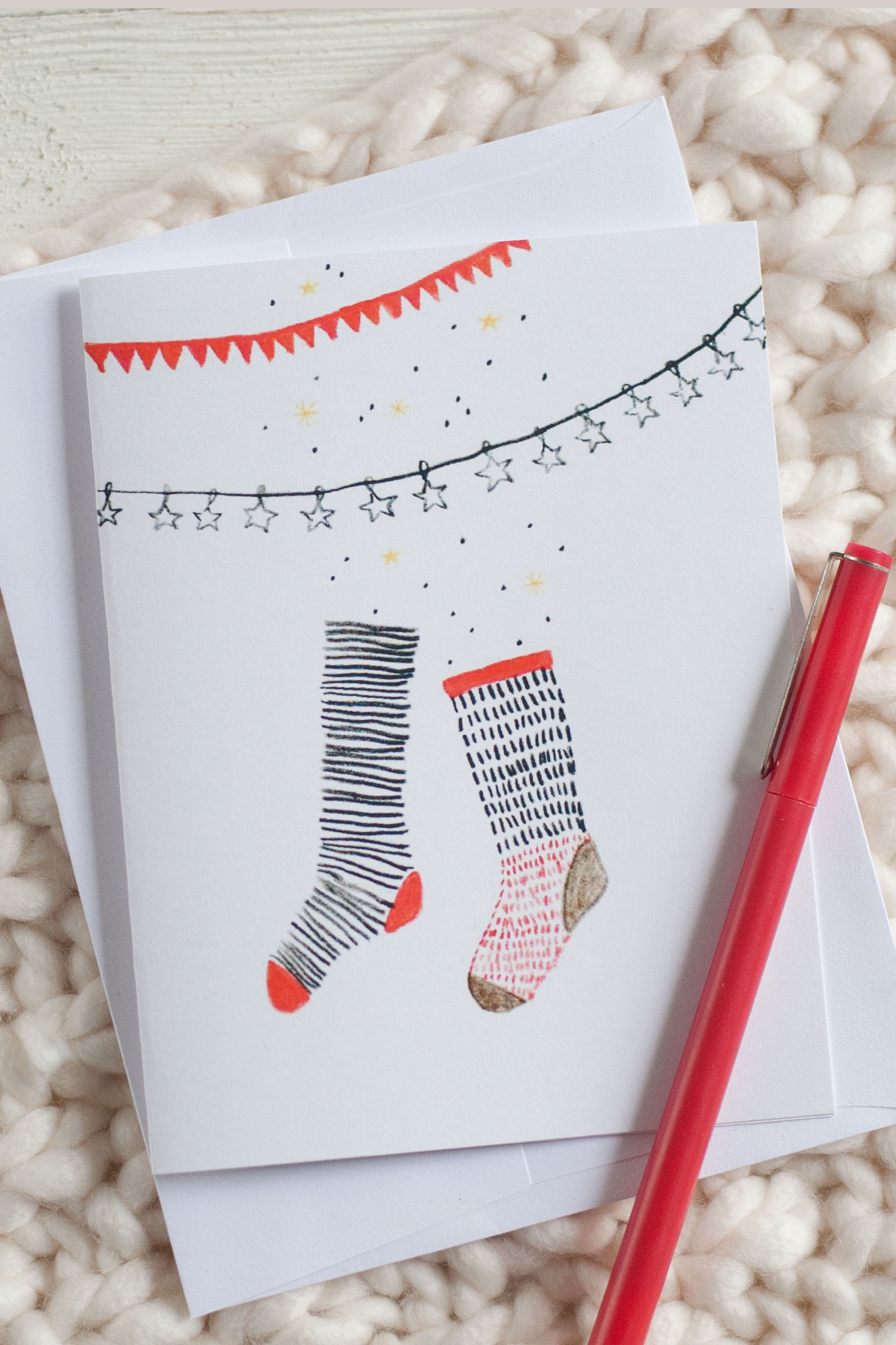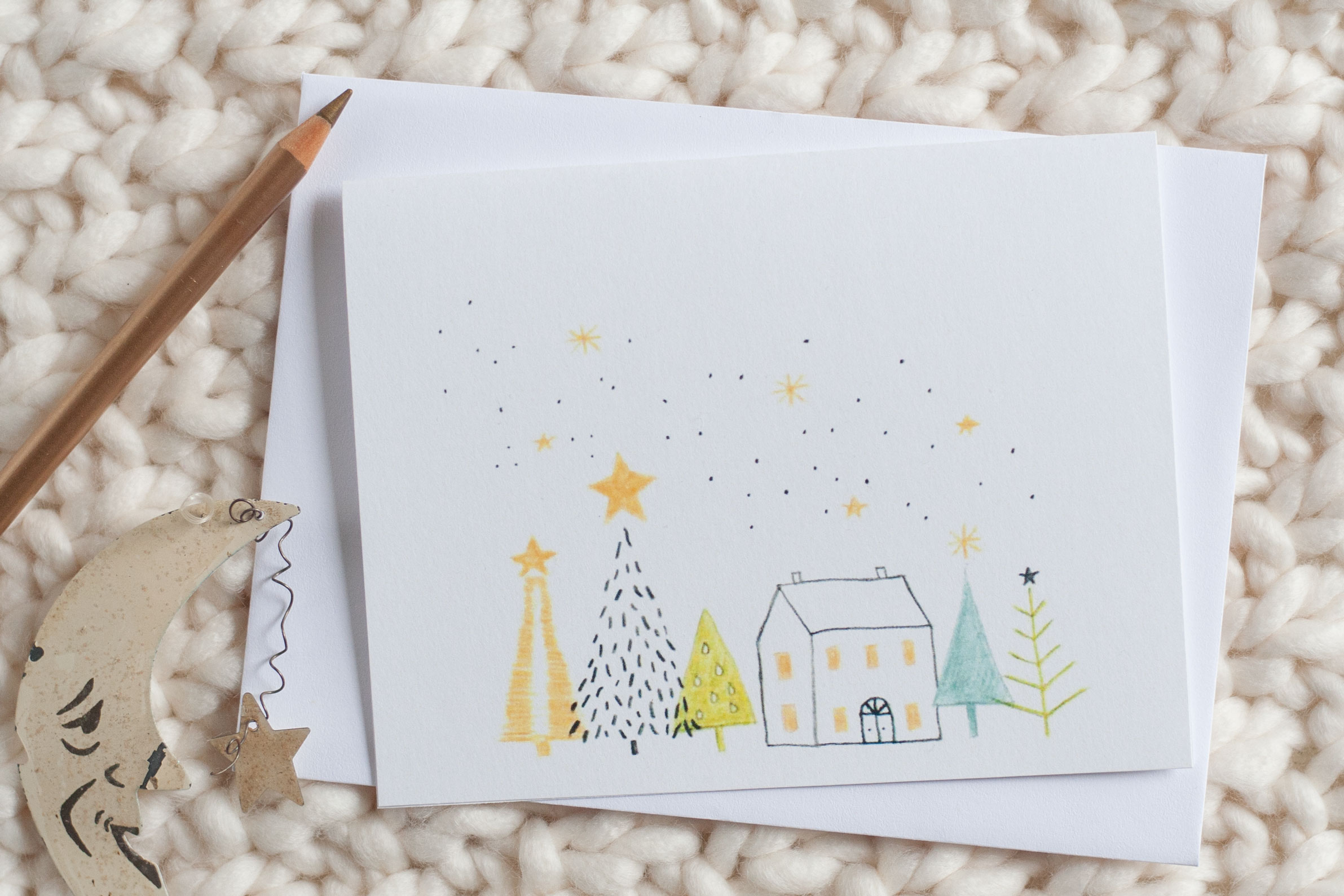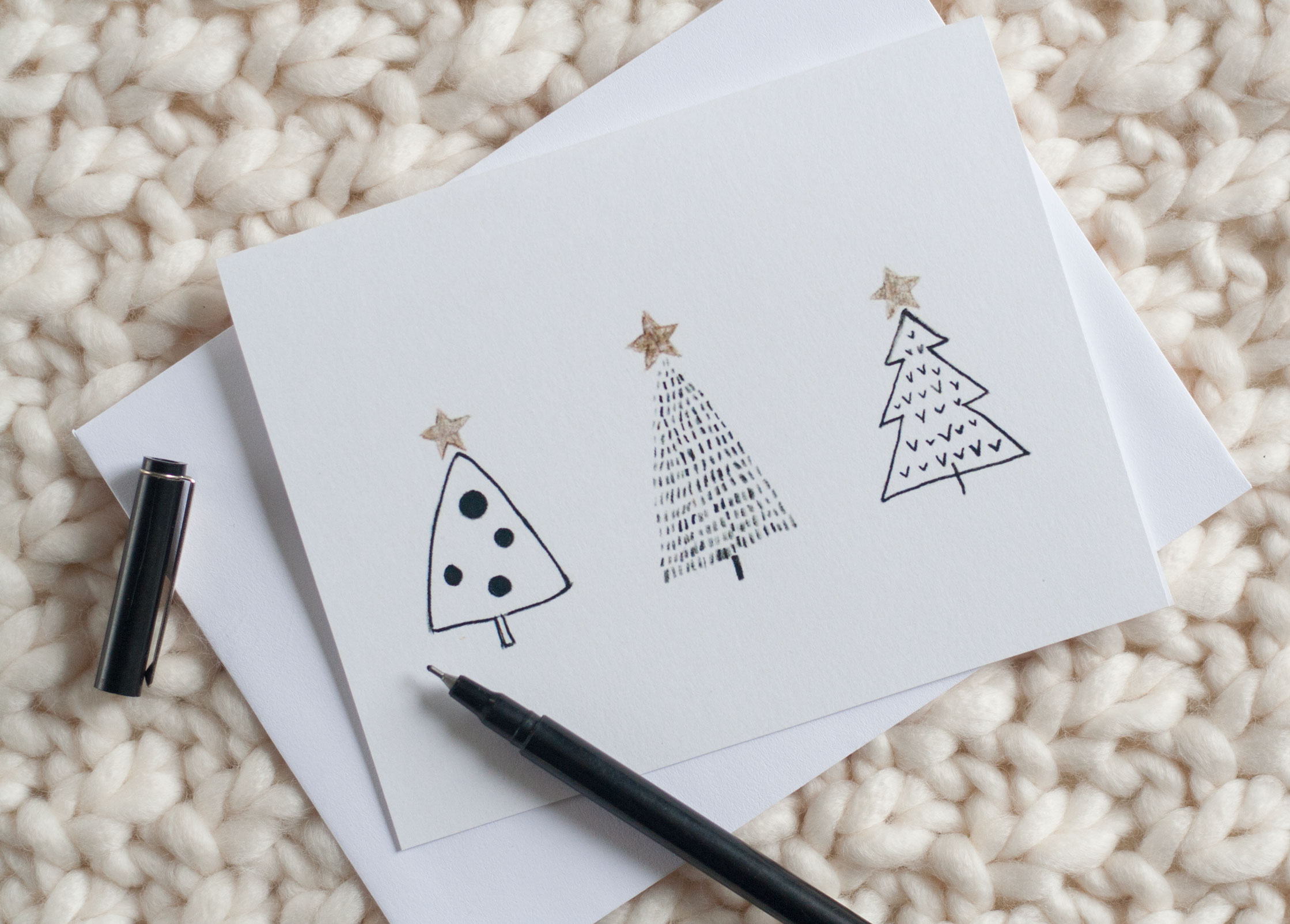 These last cards were illustrated by me, Kate, the creator of Bit & Bauble. I specialize in child-like stick figure drawings, but what I lack in skill I make up for in charm.
Happy holidays! May your days be full of joy and wonderment.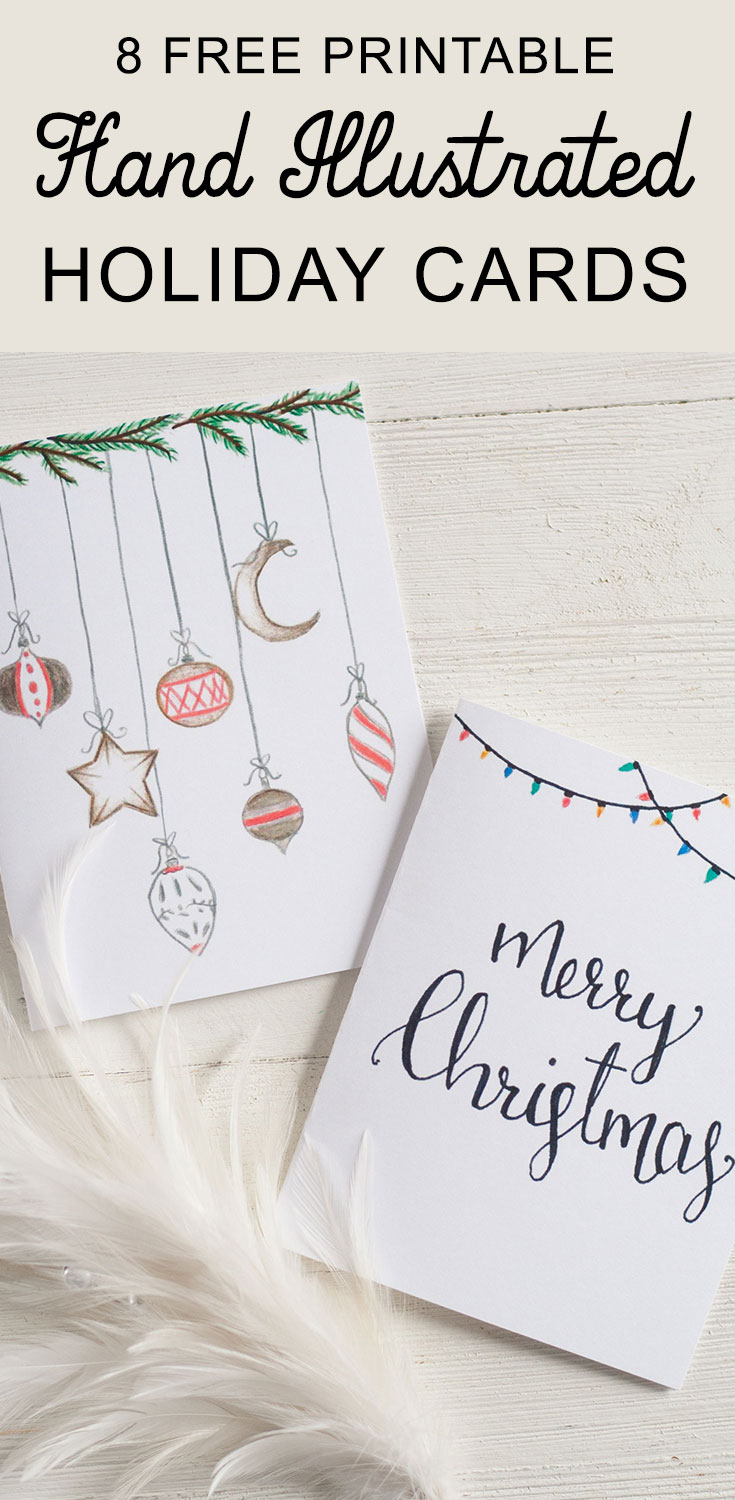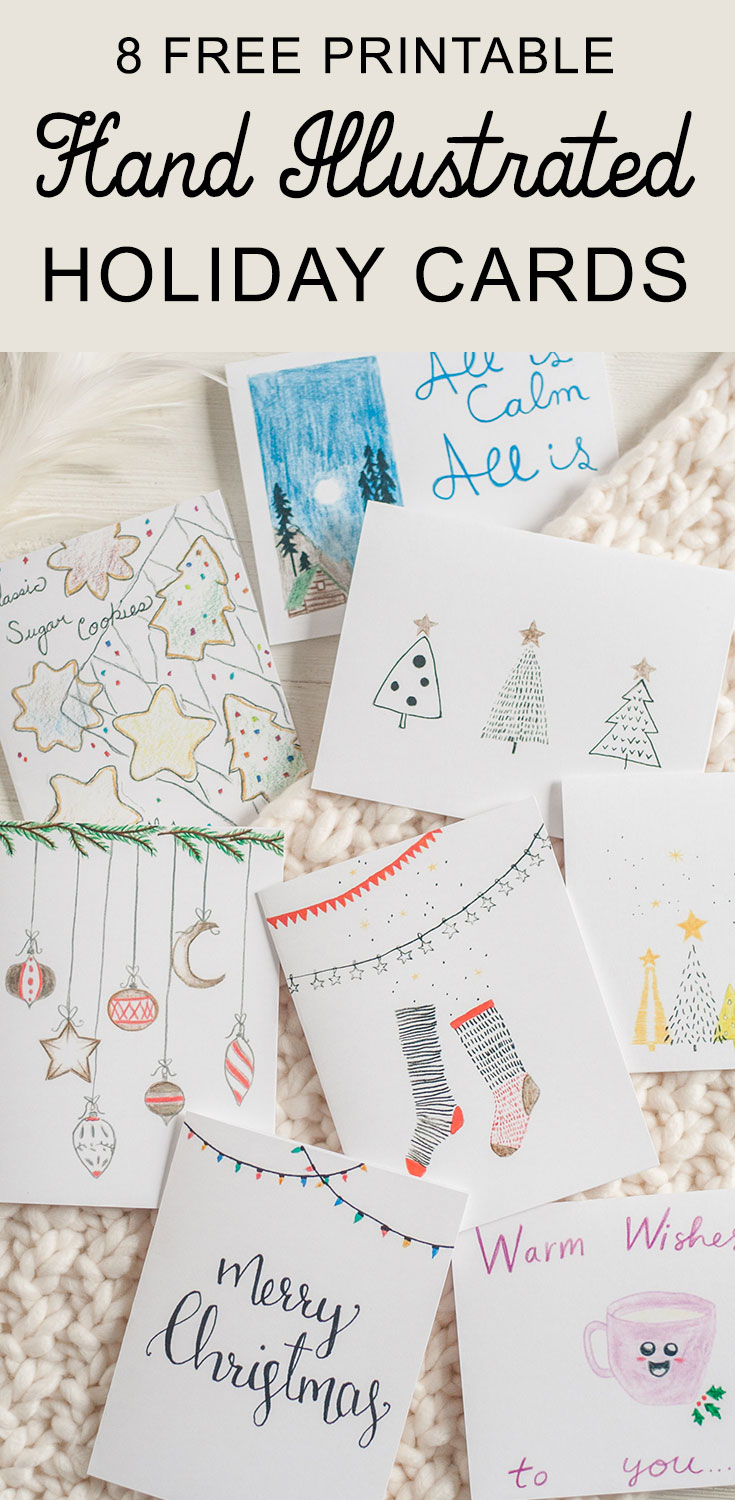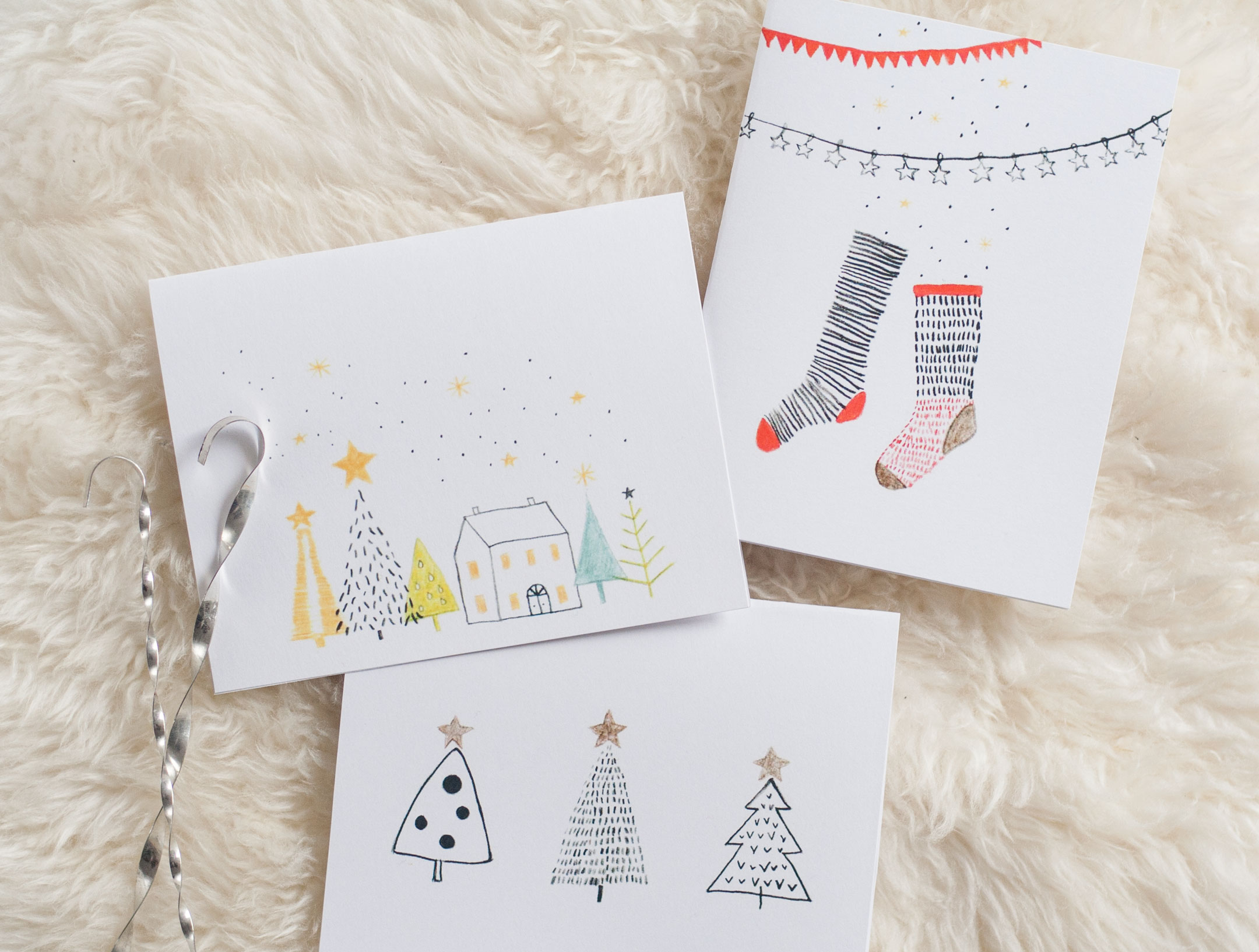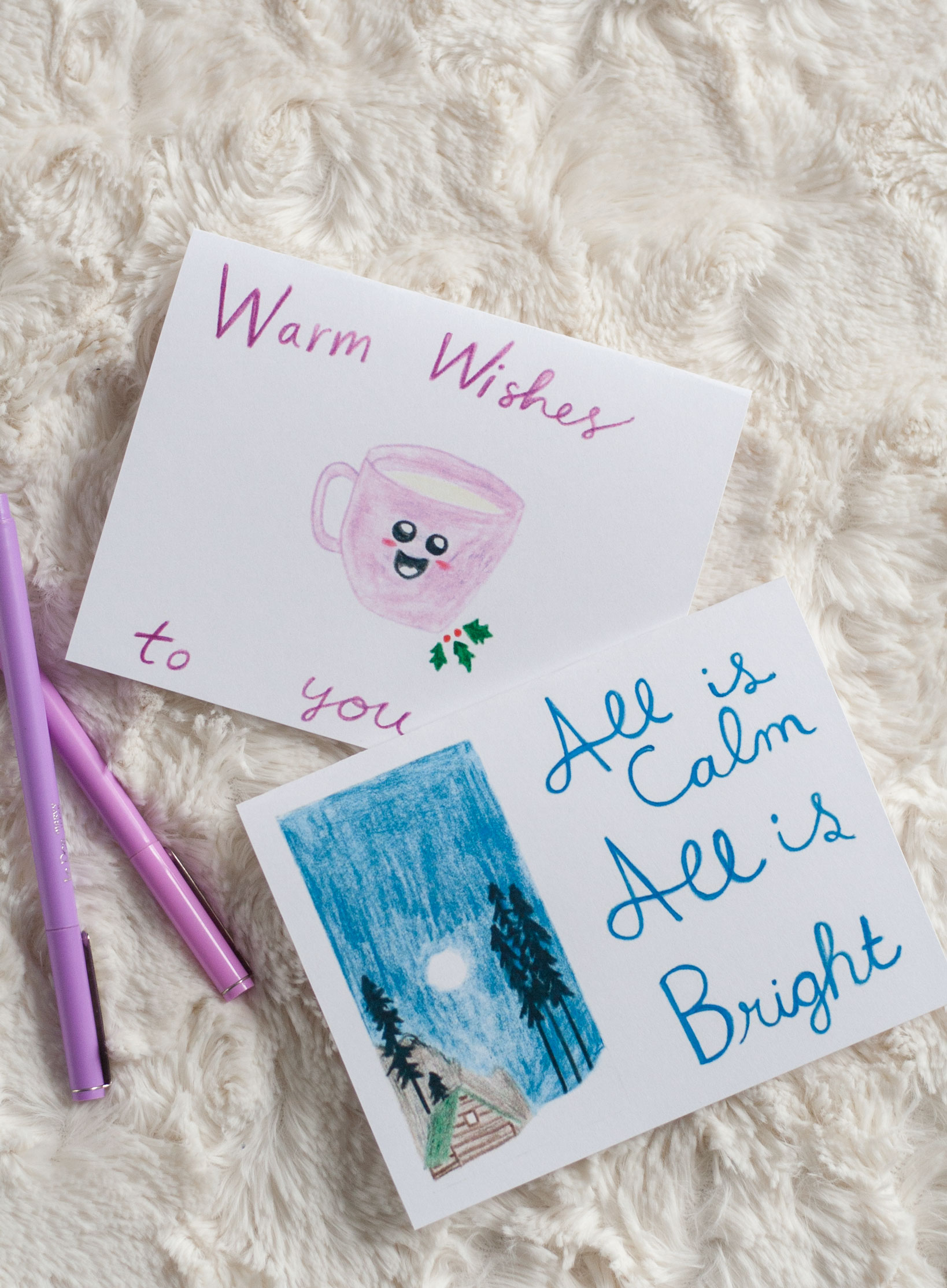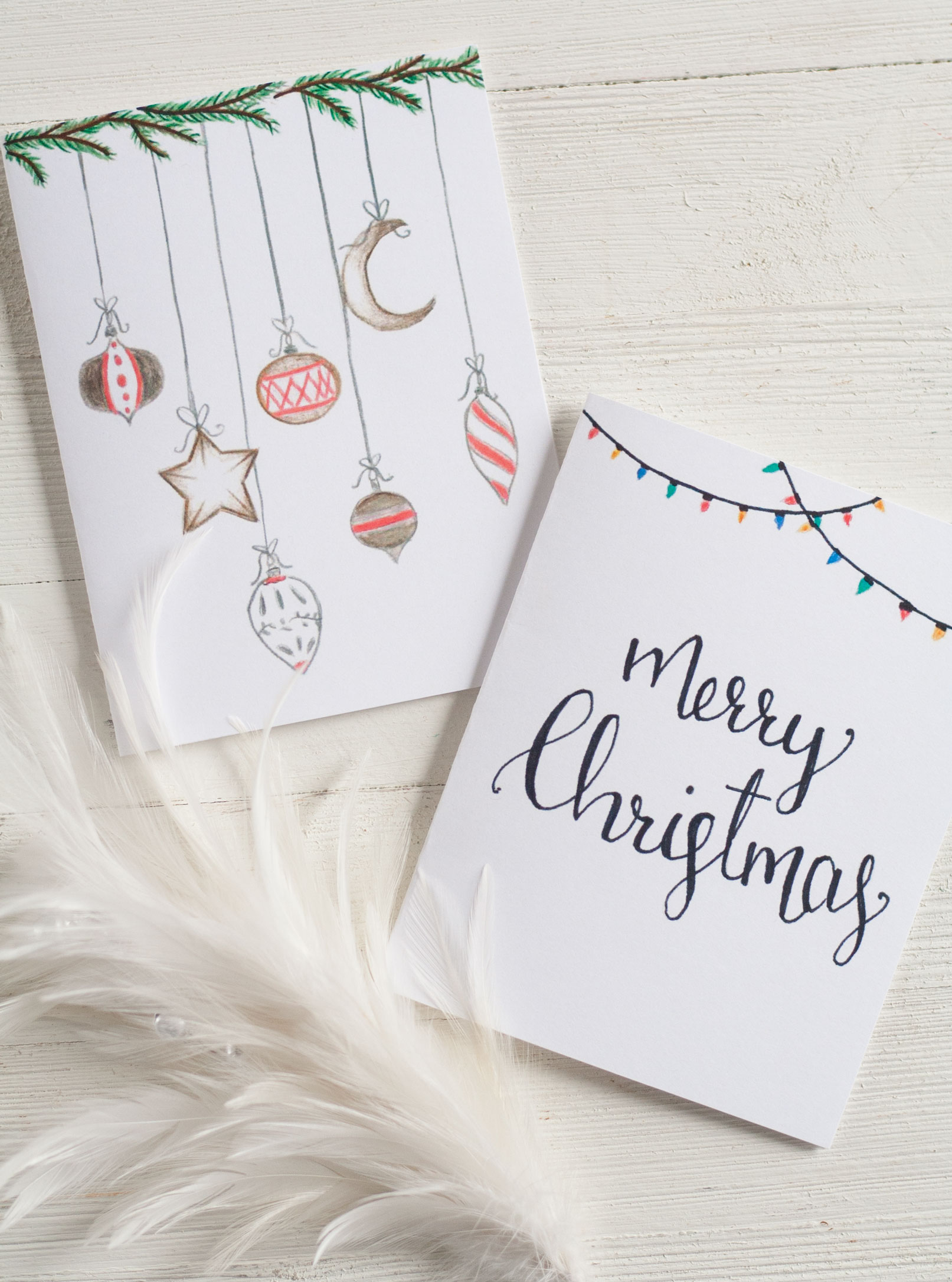 This post contains affiliate links to items I love.  If you are interested in an item and use my link to make a purchase, I will receive a small commission at no cost to you. Thank you for your support!